Injuries and illnesses often bring loss for us – the worst kind to deal with is the loss of mobility and physical independence. We at Fairview Rehab & Nursing Home understand how taxing that can be on a person's mental and physical health.
We are a 24-hour rehabilitation and nursing home facility in catering Forest Hills NY. Our dedicated teams provide skilled nursing care and outpatient rehab care to adults and seniors in the region. We focus our services on restoring individual independence in our residents using specifically tailored plans to help them develop skills essential for complete rehabilitation.
With our top quality clinical services, meaningful rehab activities and award-winning recreation therapy program – we aim to restore physical independence to our Nursing Home residents in Queens, NY one patient at a time.
We provide the perfect atmosphere for health, wellness and superior care. Fairview Rehab & Nursing Home offers outstanding rehabilitation and nursing care for individuals coming from an acute-care setting.
We also put a special emphasis on reducing the number of hospital re-admits through our unique Re-Hospitalization Prevention Program.
Fairview Rehab & Nursing Home
69-70 Grand Central Pkwy,
Forest Hills, NY 11375
E -mail:
[email protected]
Telephone: (718) 263-4600
Rehabilitation
Come to us for successful rehabilitation in Queens. Our comprehensive physical therapy, occupational therapy, and speech therapy services are provided under the supervision of experienced therapy therapists using innovative therapeutic activities and techniques.
Nursing Care
We are a full-service nursing home in Queens, NY. Our nursing staff is equipped with the skill and facilities required to care for seniors and adults who require round the clock nursing care owing to medical or post-op conditions. 
Outpatient Rehab
From diagnosing the extent of injuries to designing custom rehabilitation plans, we offer unmatched outpatient rehabilitation in Queens, NY and adjoining areas.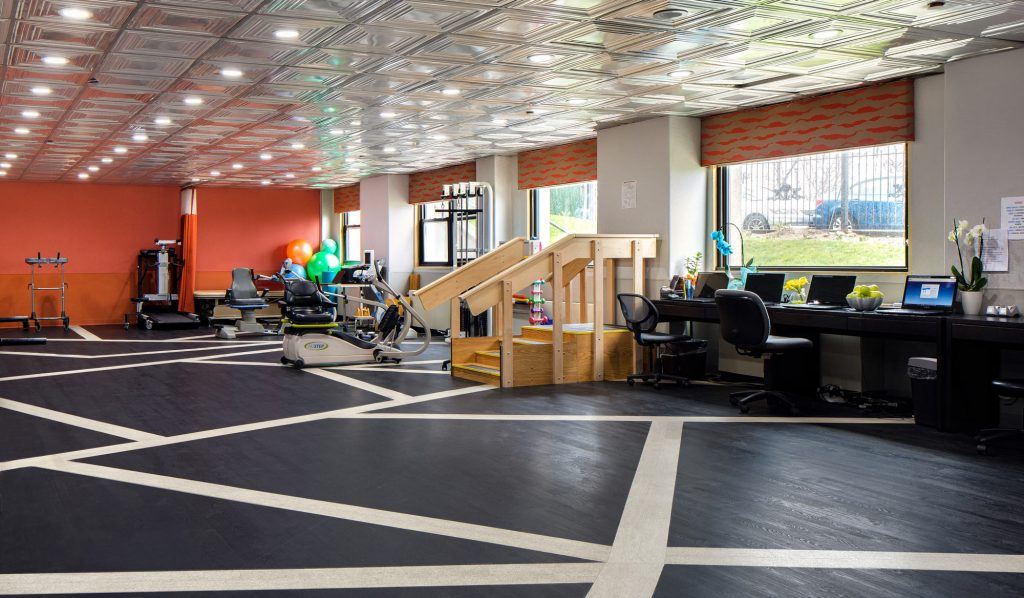 We are very proud of the quality of care we provide. We believe in our patients' abilities. Our mission is to harness these abilities paving way towards sustainable rehabilitation of both form and function in them.
Our Forest Hills based rehab center is equipped with latest technology that is used by our physical therapists, occupational therapists and speech therapists to restore patients' basic motor skills and ability to perform daily activities.
We are very passionate about providing the best care achievable for our patients. Their high-quality care and comfort is our priority. Contact us or visit our facility to see the most compassionate and gentle care possible.
IV Therapy
We highly value professional approach in all we do. IV therapy is something that must be done with great care and expert skills. Our well-educated nursing staff at Fairview Rehab & Nursing Home in Queens, NY, administer this therapy with great confidence.
Nursing Care
Fairview Rehab & Nursing Home in Queens, NY, offers its patients the best possible nursing care. Our highly professional nurses provide excellent care for people with physical disabilities and chronic illness. They are well-equipped to deal with many services.
Hospice
We always want what's best for our aging parents and relatives even if they are terminally ill. Caring for your terminally ill relative is difficult to approach, but it does not mean that you have to do it all alone. That's why our rehab provides hospice care.
Recreation
Our recreation therapy program at Forest Hill's Fairview Rehab and Nursing Home is very creative. Giving our patients this outlet is a great way for them to grow in confidence and happiness. This program is an integral part of providing holistic rehabilitation.
Cardiac
There are many types of heart disorders, but all of them must be taken seriously. We offer effective cardiac rehabilitation therapies. They are specially designed for those recovering from heart attacks, recent surgeries and other heart conditions.
"I think quite highly about this place. I had a memory problem and I did not know about this place before. It was my daughter's idea to bring me here. I love this place and people are very nice here. I feel relaxed and restful. There is no tension at all and the atmosphere is great. The nurses and the aids are the best I have ever met in my life. They make it what it is. I've already got accustomed to being here."