Hospice Care
Here at Fairview, we aim to offer hospice care in the most compassionate way possible. As well as medical needs, our experienced staff provides the emotional, spiritual, and psychological support necessary. Our facilities allow us to offer the comfortable, peaceful, and loving environment needed during these difficult times.
When you or a loved one enters the final stages of life, it is never easy. Finding the right hospice to provide the highest level of care at this time is vital. A hospice that understands it is not just about providing medical supervision. But sometimes a person starts feeling better and leaves hospice care for a different care department. This happens on occasion and we are always happy when our patients make a recovery.
The goal of hospice care
Hospice care is about giving those with terminal illness the comfort, peace and dignity they deserve. Our care professionals work together to ensure your loved one has the best quality of life possible.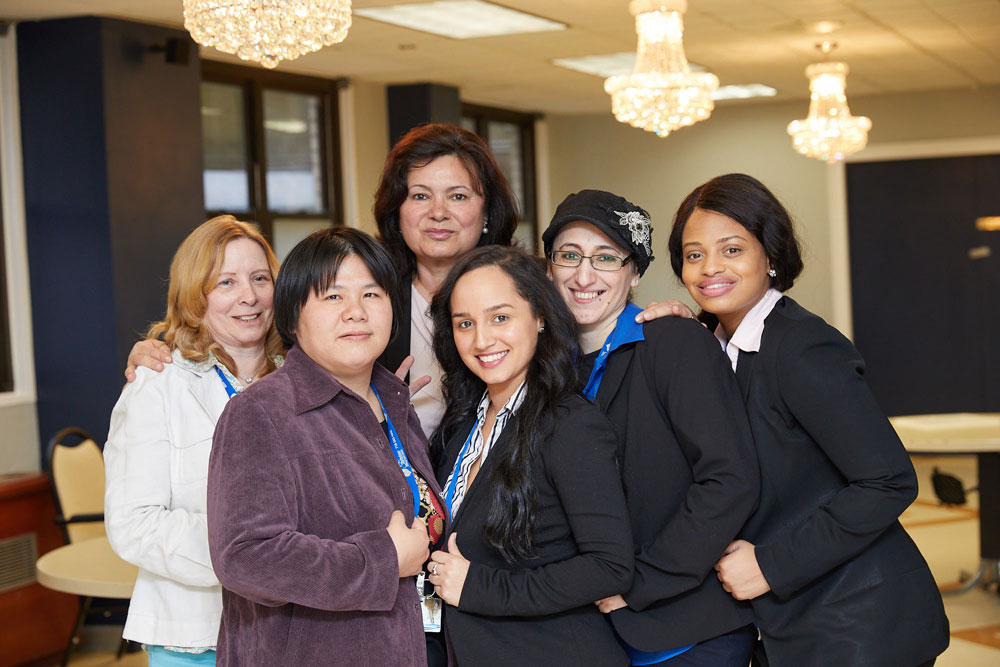 At Fairview Rehab & Nursing Home in Queens, we understand that everyone has individual needs. A tailored care plan, combined with our gentle approach, ensures we are able to meet everyone's requirements. Anything that we can do to alleviate immediate problems is done so with efficiency. Whether this is managing pain relief or relieving symptoms, our doctors and nursing staff are here to help.
We want our residents to feel they are part of a family and community. To let them know they are not alone. That there are people around them who really do care.
Nursing and hospice care
The Fairview nursing team is the key to the care process. Our nurses are highly skilled and provide care 24 hours a day, seven days a week. Whenever required, they are on hand to make sure everyone's needs are seen to.
Patients come from a number of different backgrounds and cultures. Understanding this, our nursing staff speaks many different languages. Most of them are bilingual. Some are even trilingual. Whatever language patients speak, we have the ability to communicate with them.
Psychological and spiritual support
The end of life can be a highly stressful time for all. The emotional needs of our patients are addressed through psychological care. We have social service professionals who work with patients and their families to provide counseling. And with our open-door policy, family members are able to visit loved ones at any time.
Social and recreation activities help keep patients stimulated and as active as possible. From live music to pet therapy, we aim to provide a sense of love and community.
Psychological care is invaluable to providing a happy, comfortable, gentle transition. It is a vital part of hospice care.
Fairview and our staff respect the spiritual beliefs of all our patients. These are always varied and include all religious denominations and faiths. Religious services are held to allow time for prayers, bible study, communion and Jewish traditions. And all the hospice care received at Fairview is in accordance with the spiritual and religious principles of the patient.
We understand the difficulties faced by families and friends when life is coming to a close.
Be comforted by the fact that at Fairview, your loved one will be treated with all the love and compassion they deserve in the finest hospice care.