For speech therapy at Fairview Rehab & Nursing Home, we employ a team of skilled speech therapists that diagnose and treat patients suffering from language, speech, swallowing and cognition related problems.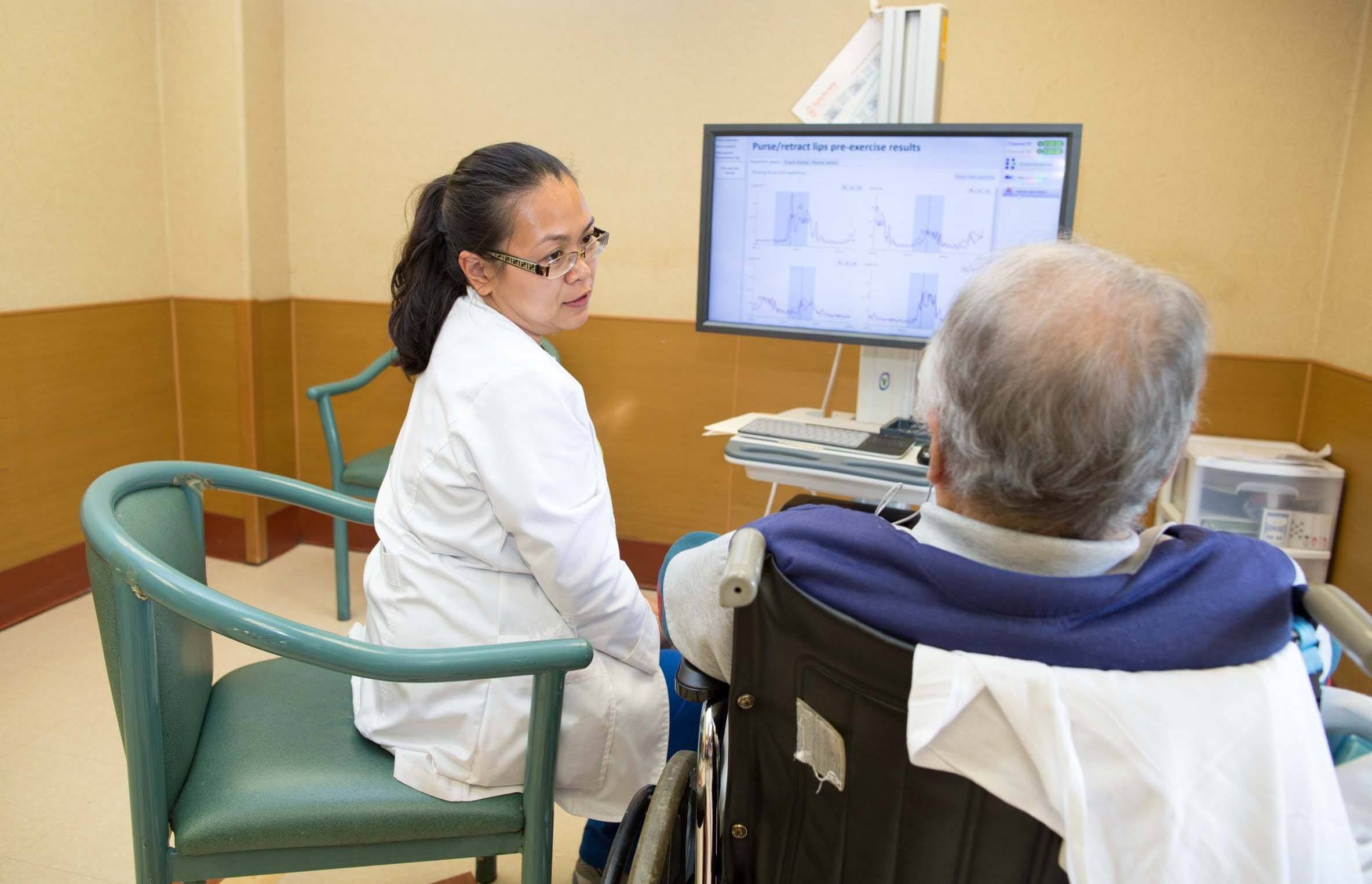 Often at times these oral and cognitive challenges are experienced by patients who have undergone or are being treated for:
Cancer
Loss of hearing
Brain injuries
Dementia including Alzheimer's disease
Parkinson's disease
Stroke
Other age-related degenerative or neurological diseases
The speech and swallowing ability of a person can be affected by an array of disorders that include: dysarthria, apraxia, orofacial myofunctional disorders, and dysphagia. These disorders directly impact the coordinated muscular movement and communication skills of an individual, resulting in speech and swallowing challenges.
Our speech therapists work with our patients 5 days a week, every week to address problems like or related to self-monitoring, self awareness, lack of focus, problem-solving, reasoning, planning, and execution of basic everyday tasks.
Our Speech Therapy Services are Designed to Improve
Speech Fluency
We work one-on-one with our patients to help them overcome problems related to articulation, stuttering, pronunciation, vocalization, and literacy.
This brings out and promotes fluency of speech as well as better communication among our residents.
Cognitive Communication
Our patient specific therapy is aimed at making headway with the cognitive communication process of our residents.
The activities are designed to help them get a better grip at problem-solving, perception, and reasoning in addition to improving their attention span and memory function.
Swallowing Disorders
Our therapists work on strengthening the oral muscles of our patients that consequently leads to better swallowing ability and a reduced risk of inhaling or choking on food or liquid.
There are also regular evaluations to determine whether a patient is safe for the food consistency served at the facility or not.
With the Speech Therapy Program at Fairview Rehab & Nursing Home in Queens, NY
We Focus On People, Not the Disease