Recreation Activities
When someone mentions the word 'therapy', not many of us would think of recreation activities as being one. IV, occupational, and cardiac therapies are all important to the healing process. However, taking part in activities is a great way to keep our bodies and minds fit and healthy. It also gives our bodies and minds the chance they need to heal.
Physical activities
Being physically fit aids the recovery process. Gentle, moderate exercise is always encouraged. Whatever our patients' physical condition, we offer a range of exercise classes for everyone to take part in.
For the more active, we offer Zumba and aerobics – including wheelchair aerobics. For those who prefer something a little less strenuous, gentle stretching is a great way to keep the body toned. Yoga classes are available for all levels and ages.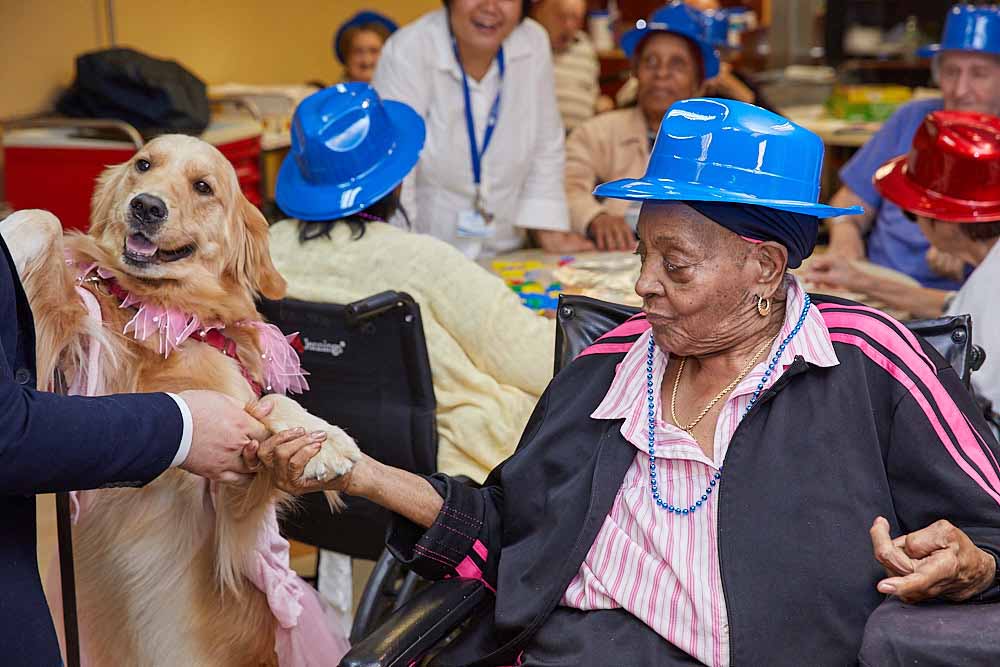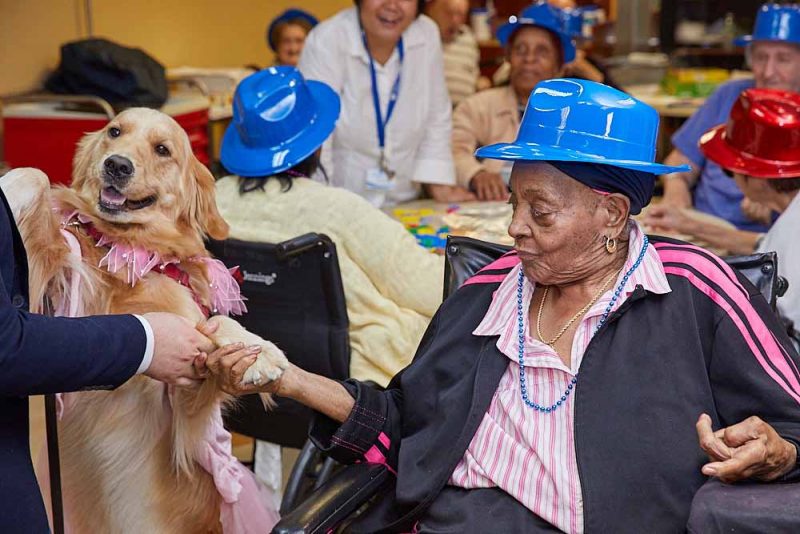 Express yourself through recreation activities
Self-expression is an important part of recovery. All our residents are encouraged to talk to our staff about how they are feeling. But not everyone is able to speak to express themselves. For some, it makes them feel uncomfortable and they just don't want to. For others, it may be that they are unable to communicate verbally.
In these cases, there are other ways for patients to express themselves. Writing and drawing are both excellent ways to show someone how you are feeling. Providing the necessary tools, we can ensure everyone is able to communicate clearly.
Jewelry therapy
Using our hands to create is not something that many of us have time for throughout our lives. However, creativity is something that we encourage. One of our most popular activities is our regular jewelry making classes.
Enjoyed by both men and women, it is often a new hobby that residents are taking up. Making jewelry is an excellent way to stimulate the mind, helping to grow confidence and makes everyone happy.
Many people make jewelry items as presents for friends and family. Others make jewelry just for the joy of wearing it every day. And everyone is encouraged to show off their pieces at our annual fashion show!
Variety is the spice of life
Here at Fairview Rehab & Nursing Home in Queens, NY, we believe in offering a variety of different recreation activities to appeal to everyone:
Baking classes
Trips into the community
Live music performances
They are all available for all to take part in. We hold parties throughout the year, and residents take part in the preparations by making the decorations.
An activity which greatly helps to aid healing is pet therapy. Owners bring their pets into the home for our residents to spend time with. We have found that interacting with animals, through play and stroking, provides entertainment. It brings plenty of smiles to people's faces and definitely provides a talking point to stimulate social interaction.
Our dedicated staff is always on hand to provide assistance. Whether taking part as a group or requiring one to one help, we ensure everyone benefits from our activities. Working hand in hand with medical therapies, therapeutic recreation activities are a vital part of the healing process.