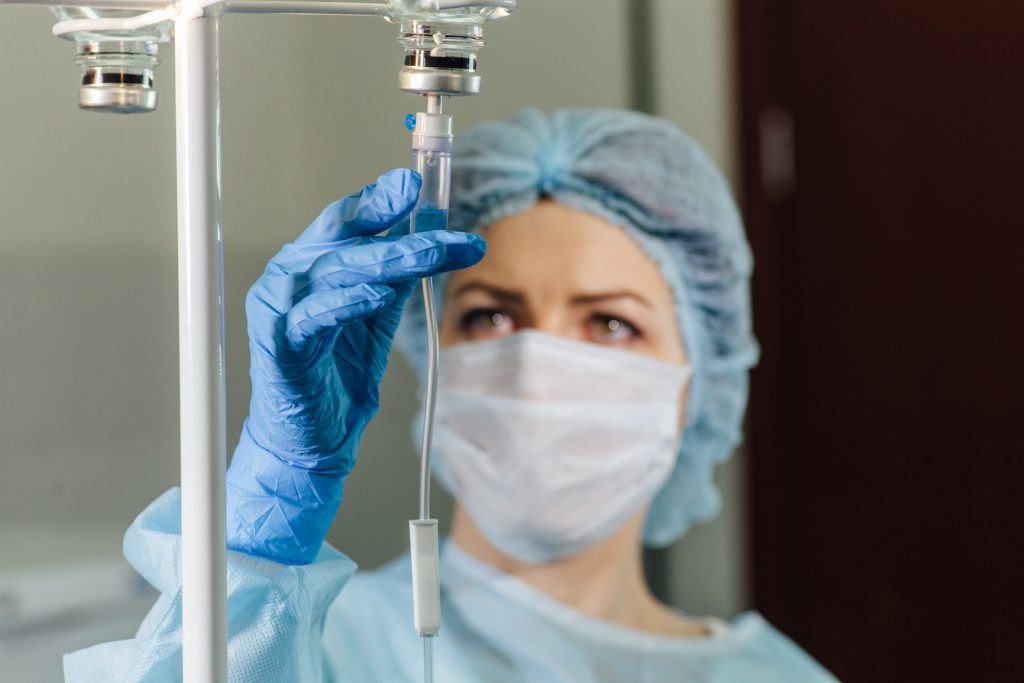 IV THERAPY F.A.Q
Why is IV therapy administered?
IV is applied to patients for many reasons. It's the quickest way to deliver medications to those who need urgent care. This means medication enters the patient's bloodstream immediately.
IV treatment can also be the best way to administer drugs in an emergency. Our expertly trained staff insert a needle attached to a thin tube into an appropriate vein. The medication then drips down from a bag through the tube and into your bloodstream. Our staff exercise extreme care when conducting IV therapy.
Obviously before we do IV therapy each patient's medical history is fully taken into account. All patients get a thorough check-up before any IV interventions.
Apart from momentary discomfort caused by insertion of the needle or tube, this tried and tested treatment is painless. Sometimes patients feel almost immediate benefits.
What are the benefits of IV treatment for the elderly?
Many elderly people can benefit enormously from IV therapy. It's an excellent way to give them nutrients to make them feel better. IV therapy can also deliver selected medicines or fluids to treat things like electrolyte imbalances.
Elderly people often have difficulty swallowing and digesting food. IV therapy can be the best way to get the vital nutrients your body needs into the bloodstream. IV therapy may also involve the delivery of fluids to counter dehydration, or antibiotics to deal with infections.
There are many other potential uses for IV treatments. For instance, for those with very low blood pressure, IV therapy can help increase blood sugar levels.
IV treatment can also help people with other conditions. IV therapy has been known to improve the condition of those with persistent migraines, chronic fatigue and fibromyalgia. Sometimes those wanting a nutritional or immunity boost may also benefit from the treatment.
Our nurses and doctors go to great lengths to explain the procedures involved in IV therapy. They tell you what medication will address which specific ailments. We inform loved ones as well as the patients themselves of what to expect, so there are no surprises.
Is IV treatment safe?
IV therapy has been used in clinics and hospitals for decades. It is very safe provided professional trained experts carry out the therapy. These specialists always carry out an evaluation of the patient's medical condition and history.
Specialists tend not to offer IV therapy as a matter of routine. Rather, it is appropriate and beneficial in certain specific circumstances. For instance, it may be risky for people with heart problems: Too many fluids in the blood can put an additional strain on the heart. If you have an allergy you should tell the doctor, as this may also affect your assessment for treatment.
What is IV nutritional therapy?
Food contains nutrients and if you can't swallow, or have a problem digesting food, then you may need IV therapy.
When we eat, nutrients are digested slowly and react with other nutrients. Most importantly they pass through the liver, which acts as a kind of filter. Using IV therapy to get nutrients into the body quickly, bypasses these natural safety mechanisms. Our skilled nurses and therapists are aware of this. They take the best preventive and other measures to ensure the patient is not adversely affected.
IV nutritional therapy carries risks such as bruising, infection and bleeding. However, with careful management, these risks are kept to a minimum. Furthermore, in some cases patients may die if they cannot get the nutrients they require. So in certain specific situations IV treatment is right, beneficial and necessary.
For instance, a low level of Vitamin B12 may be a problem for some elderly people. If they cannot get the vitamin by eating, injecting it into the body via IV therapy may be vital. However, our Fairview Rehab & Nursing Home's specialists always act with caution, taking into account the circumstances of each patient.
Above all, we are responsive and caring. We treat our patients as one of the family and ensure their comfort at all times during IV therapy.