Occupational Therapy
Fairview Rehab & Nursing Home's skilled team of occupational therapy specialists provide care that will help prevent injury and restore your functional activity.
We prioritize providing best holistic care. Many of our patients have suffered from serious conditions that affected their ability to be independent. Therefore, our rehabilitation team enables you to enhance your participation in daily life and learn skills required for daily tasks.
Rehabilitation Results
Following rehabilitation therapy at our facility in Fairview 5 days a week, you'll maintain a high living standards. Our rehab approach is gentle and motivational for your recovery. Under our occupational therapy program, you'll relearn your self-care skills and improve swiftly.
Our Rehab Goals
At Fairview, we prioritize your independence as the end goal. We nurse you to reach a stage where you can contribute to your community. In addition, this rehab doesn't only restore your motor skills and coordination. It also rebuilds your self confidence by helping you obtain your home management skills.
We're committed to helping you be the happiest possible and use practical occupational therapy to achieve this. With a team of highly professional specialists, we work with each other and with you to complete therapy.
Occupational Therapy Approach
Our occupational therapy improves a client's ability to take care of themselves, to bath, toilet and dress.
Fairview Rehab & Nursing Home will train you to complete the tasks required to live and to relearn your previous skills. Each training plan is tailored to you in particular. We recognize the changes in your body as a result of your condition. Our team will assist you in using the adaptive equipment to work on rebuilding this.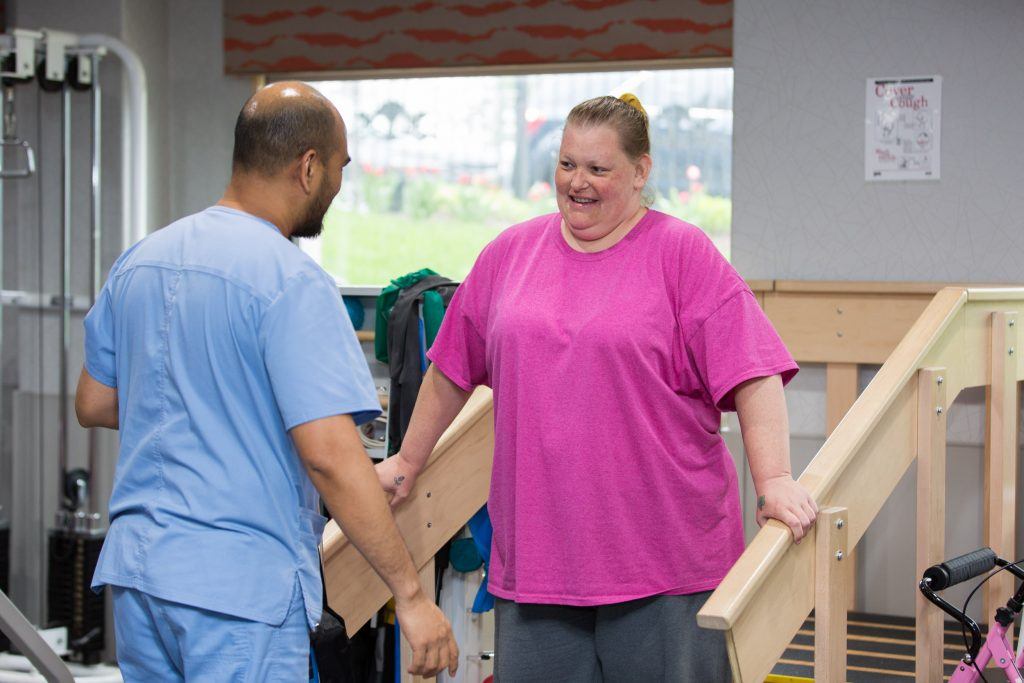 Client-Based Occupational Therapy Planning
We tailor this rehabilitation to each patient based on what our staff deem to be the best course of action. We recognize the nuances of each patient and work to improve motor control. Additionally, balance and coordination are also targeted as focus areas. When we have completed our occupational therapy, patients report they achieved more than they thought they would.
We also provide outpatient rehab occupational therapy. We have an excellent ADL area and highly-skilled occupational therapists. We will educate you to relearn your previous skills and maintain them. Our outpatient rehab aims to restore your abilities.
The occupational therapy we provide focuses on the activities of daily living, like grooming, hygiene, toileting, eating and drinking. We will help you do things for yourself and restore all your functional abilities.
Come and visit us at Fairview Rehab and Nursing Home in Queens, NY.