Diabetes Management
Diabetes management is a key aspect of our work here at Fairview Rehab and Nursing Home in Queens, NY. Diabetes can cause wide ranging complications if it is unmanaged or managed poorly. Some of these complications are even life-threatening.
To keep our diabetic patients and residents in great health, we have numerous systems in place. These systems include regular blood sugar level checks and management of medication schedules.
There are other ways to keep diabetes in check, too. Here's how we handle diabetes management:
Monitoring of blood sugar levels
Our nurses make sure that our residents who have diabetes are kept in great health. One way they do this is by regularly checking blood sugar levels. In a diabetic person, if blood sugar levels are too high or too low, a diabetic emergency can occur.
Blood sugar level checks are undertaken at different stages of the day, depending on the patient. Some of our residents may need extra checks after eating or while fasting to make sure that the levels are where they should be.
In terms of diabetes management, the ideal blood sugar levels are those that are as close to normal as possible.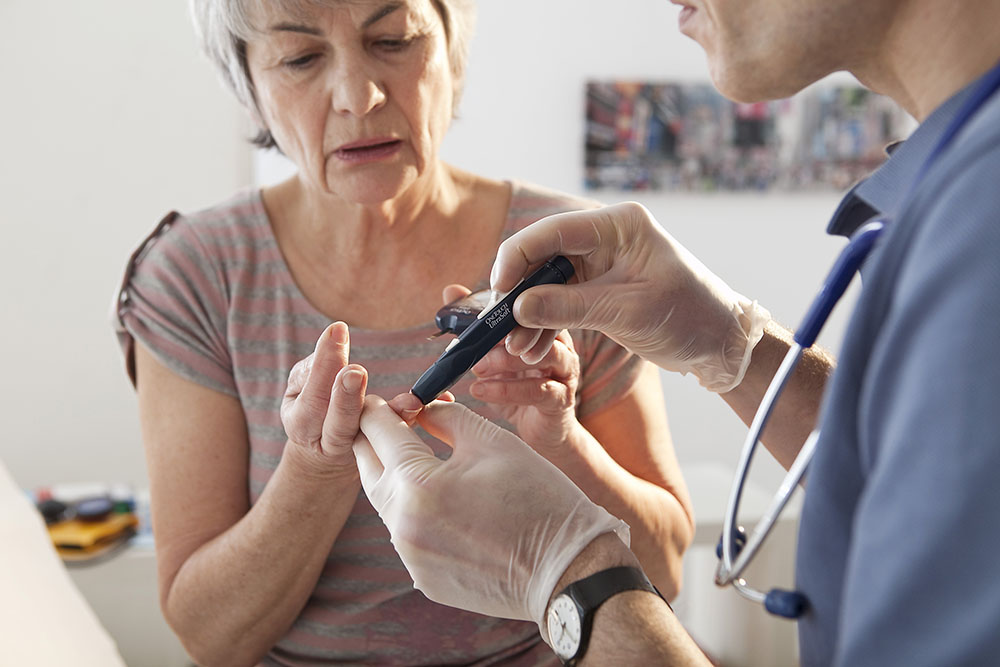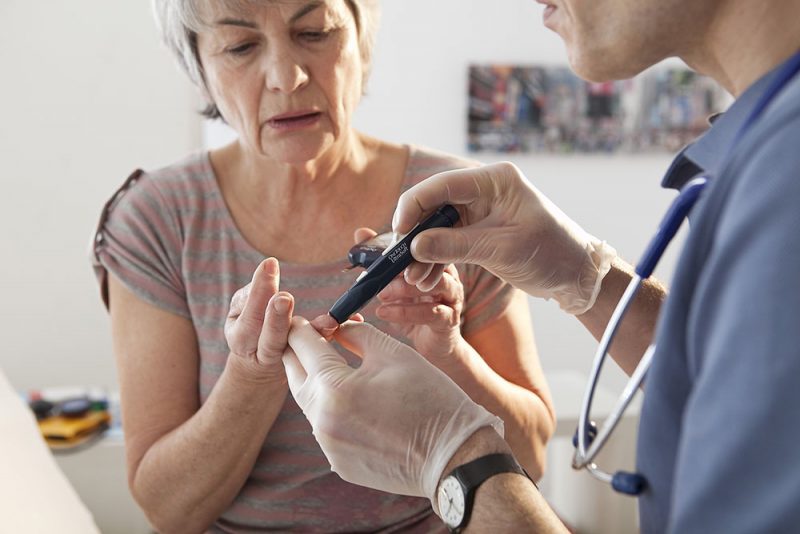 Medication management
Medications are commonly prescribed for diabetics, both type 1 and type 2. Here at Fairview, we make sure that all of our patients' medication schedules are carefully adhered to as prescribed.
Our nurses are highly diligent when it comes to making sure all medicines are taken at the correct time of day. They also know which patients should be taking medication prior to food or after food.
Nutrition
Nutrition is a huge part of diabetes management. In fact, the disease is heavily linked to a poor diet. It has even been proven that pre-diabetic persons can halt the disease by making lifestyle changes.
Although we cannot fully cure diabetes, we can significantly slow the progression of the disease. Some diabetic patients may also go into remission. Nutrition is key.
To keep our diabetic residents and patients as healthy as possible, we offer balanced and healthy meals. These meals have a lowered simple-carbohydrate count and feature:
Fiber-rich whole grains
Lots of fresh vegetables
Lean proteins
Exercise
We run regular low-impact exercise classes which are suitable for residents of all ages, fitness-levels, and mobility. Exercise and physical therapy are a very good way to boost the efficiency of your body's own insulin. This makes moderate exercise a must in terms of diabetes management.
Good diabetes management prevents complications
It is an unfortunate truth that diabetes can lead to serious complications. These include, but are not limited to, cardiovascular disease, central nervous system damage, stroke, and kidney disease.
To keep these complications at bay is what we focus on here at Fairview. We will always do our utmost to ensure that diabetic complications do not arise.
Blood sugar level checks, exacting management of medication schedules, proper nutrition, and exercise are all important.
Our helpful staff is always on hand to assist our residents with diabetes management.