Infectious Disease Care
Infection can happen anywhere and at any age. Occasionally those with compromised immune system may be inflicted with many infections at the same time. The goal of the treatment is to prevent any complications. At Fairview Rehab & Nursing Home in Queens, NY, we offer a speedy recovery for patients with infectious disease. One of our doctors makes a full assessment to identify the cause. Once an infection is diagnosed, a treatment plan is put in place to provide infectious disease care.
Our entire team, which is made up of highly skilled professionals, are all involved in the treatment process.
Our nursing staff and rehab therapists have the experience to administer to the needs of all patients. Necessary precautions are taken to minimize the risk of the infection spreading to other residents.
Infection is something that has grown in the country and has more bacterias that are harder to manage. And that's why the patient would require a longer course of antibiotics and also a broad spectrum of antibiotics. So, it may take longer to heal the patient.
We used to be seeing just typical pressure ulcers. Now, it's more infected wounds, diabetic wounds and also vascular wounds. Those are the type of wounds that we are seeing more and more.
Below, we look at some of the other common infectious diseases that we are presented with.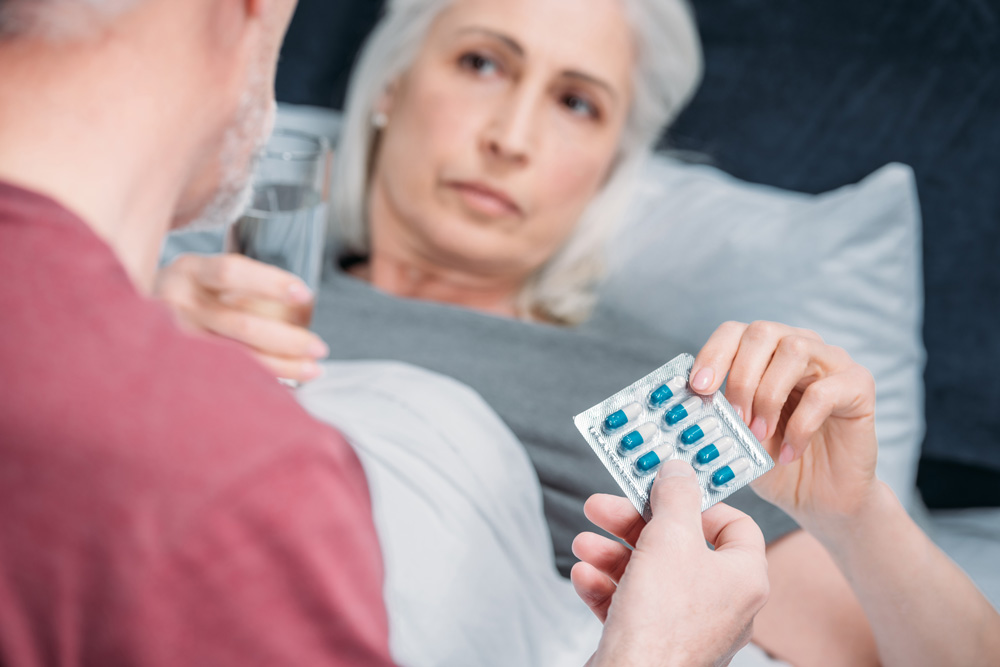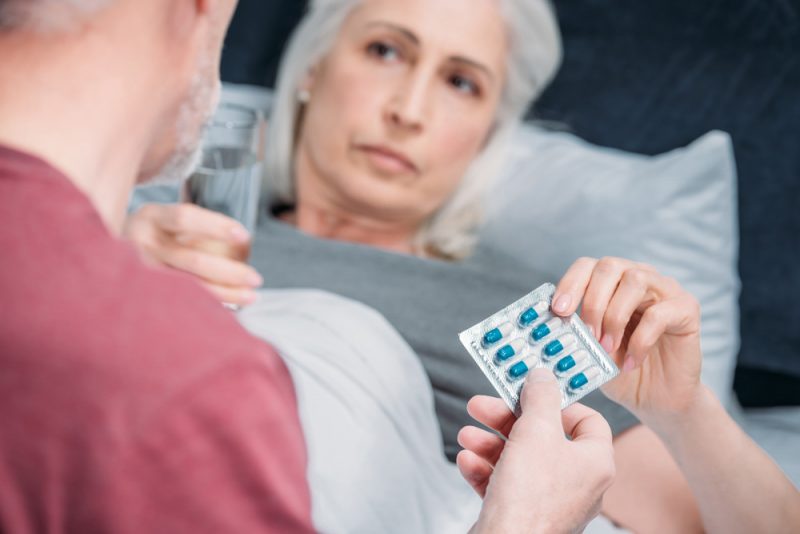 Gastroenteritis
Gastroenteritis is an inflammation of the intestine caused by a viral or bacterial infection. Symptoms include diarrhea, nausea, abdominal cramps and a loss of appetite. Adults and seniors who have weakened immune systems are prone to dehydration and other complications.
This infectious disease can be caught from coming into contact with someone already infected. It is also commonly caused from drinking or eating contaminated water or food. Hygiene is vitally important to ensure the infection is contained and not passed onto others. Our staff is trained to prevent gastroenteritis from becoming widespread.
Respiratory infections
Due to changes in the capacity of our lungs in old age, we become more susceptible to cardiopulmonary conditions. Influenza (the flu) and upper respiratory infections will affect the nose, sinuses and throat. Another infection of the lungs that we see frequently is pneumonia. More than 60 percent of those over 65 are admitted to hospital suffering from pneumonia.
Infectious diseases of the respiratory system can spread rapidly. However, our nursing staff is fully prepared for any type of outbreak which may occur.
Urinary tract infections
The most common infection caused by bacteria in adults and seniors is urinary tract infection (UTI). These can affect various parts including the bladder, kidneys or urethra. UTI is one of the infections which can be difficult to identify in patients with dementia. However, the Fairview medical team is experienced in making a diagnosis of UTI. In many cases, antibiotics will be prescribed to clear up the infection.
Soft tissue infections
Cellulitis is caused by bacteria and shingles by a virus. Both of these infections are seen regularly in new residents coming into Fairview. Both cause a vast amount of pain. Our priority is relieving this pain while preventing the bacteria or virus from spreading.
Skin infections
As we get older, our skin changes and its ability to heal and fight off disease is reduced. Infections of the skin become more common in the elderly. Scabies is one example of an infectious disease that some patients present with on arrival to Fairview. Care is provided quickly to prevent other residents from coming into direct contact with the infection.
Hygiene is vitally important in the management of infections. Here at Fairview, it is one of our top priorities.
We are committed to providing the emotional support, treatment and care to those in need and preventing outbreaks of infectious diseases.