Emotional Support
Emotional support is often overlooked in terms of rehabilitation and care. However, at Fairview Rehab and Nursing Home in Queens, NY, it is highly regarded. We aim to provide an all-around approach to caring for our patients here, from physical and medicinal therapies to psychological and emotional support.
Who needs emotional support?
While we believe all patients under our care need emotional support to some degree, it is clear that some require more than others. Due to the wide range of needs that we support, the level of support we provide is just as unique.
Patients undergoing recovery and rehabilitation after particular types of trauma, such as amputation, require a lot of devoted emotional support. This is an extremely vulnerable time in a patient's life and requires a helping hand mentally, not only physically. We aim to provide this essential support to all of our patients and recognize the individual's needs.
Stress management
Stress and feeling a lack of control over one's own life causes a great deal of worry. At Fairview, we recognize this and aim to dedicate individual emotional support to our patients as well as providing them with the facilities to manage their own stress levels.
Alone time is very important to many individuals and we respect this greatly. However, we also work to provide a number of group activities and recreation activities for our patients to take part in.
Exercise
It is well known that exercise can boost the mood and be a fun way to meet and spend time with others. That's why we have regular Zumba, aerobics and yoga classes for all levels.
Those with mobility problems are encouraged to try gentle stretching classes and yoga. Residents with higher levels of fitness love the Zumba and aerobics or wheelchair aerobics classes. A brilliant way to release endorphins and spend time with others whilst calming the mind and reducing stress levels.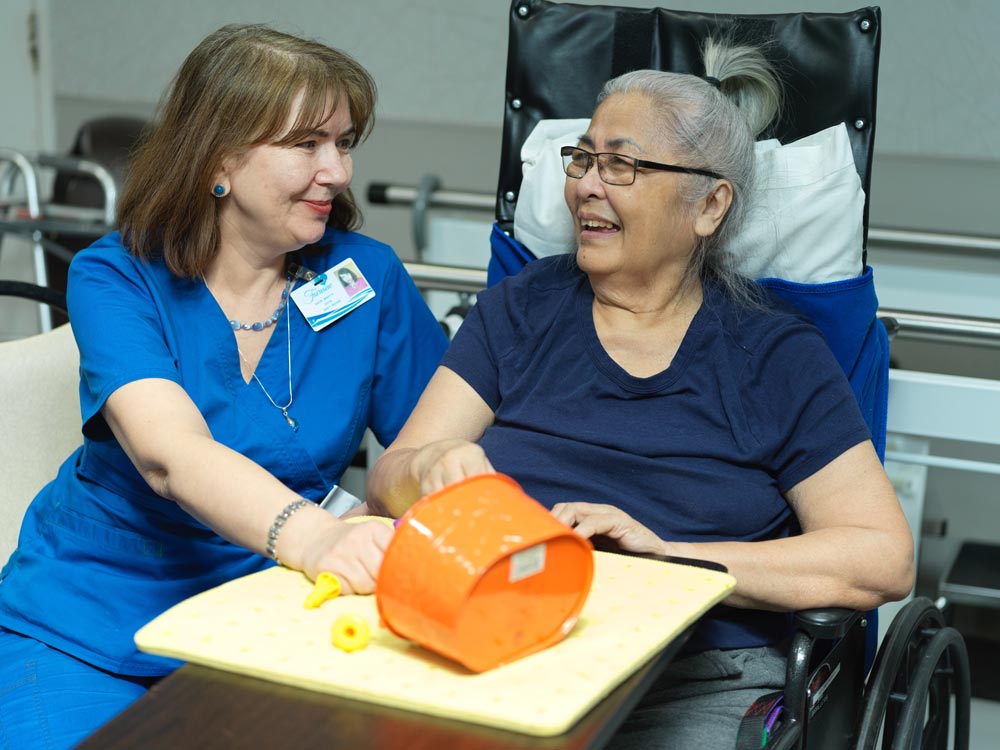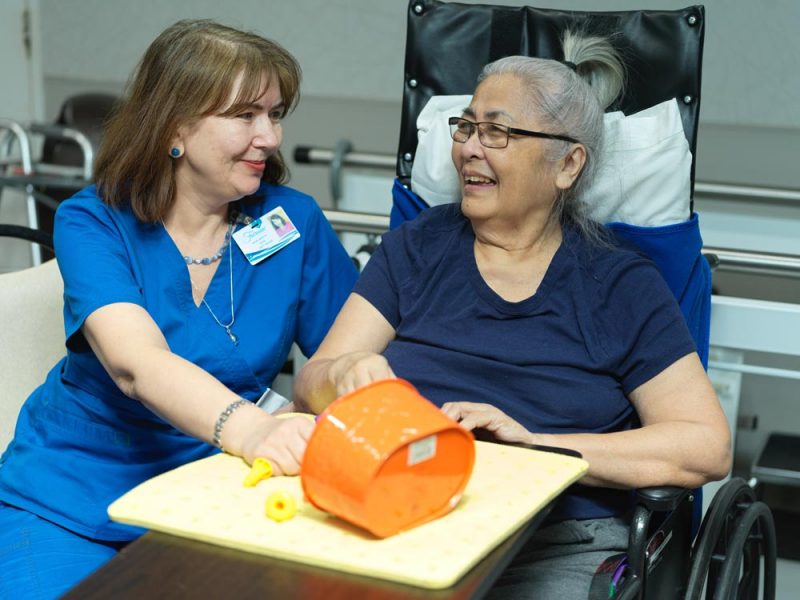 Group activities
At our facility, unique kinds of therapy is encouraged, such as jewelry therapy which a number of residents enjoy. We aim to help all of our residents enjoy their time with other classes such as baking and live performances. All of these activities allow patients to feel a part of a community other than their illness, disability or care and rehabilitation programme.
Religious services
Many people take solace in religion during hard times, so at Fairview Rehab and Nursing Home in Queens, NY we take great provide in providing the religious services our patients may need. This is a type of emotional support you may call independent.
We provide the facilities and our patients may use them as desired to manage stress. This kind of emotional support allows patients to feel comfortable with their beliefs and lifestyle choices while at Fairview.
Although it may seem simple, it is very important to us that patients feel happy under our care at Fairview, whether they are in-patient or out-patient. The environment here is carefully created to be as stress-free as possible. With skilled nursing staff and therapists available 24/7, we are committed to supporting our patients both physically and mentally, as needed.
Emotional support at Fairview Rehab and Nursing Home in Queens, NY, is compassionate, and always available, but most importantly, it is provided by all team members.