Alzheimer's Disease
It's estimated that 5.7 million people in the US are living with Alzheimer's disease. It's an illness that affects not just those suffering, but also their family and friends.
Watching a loved one deteriorate over time is a hard thing to experience. Here at Fairview, we understand the difficulties faced by all, and aim to provide the best Alzheimer's care possible.
The 7 stages of Alzheimer's Disease
Being a progressive disease, Alzheimer's worsens over a number of years. Progress varies and not everyone experiences the same symptoms. However, there is a pattern that most sufferers follow.
Stage 1: No impairment
In the very early stage, there are no symptoms. There is no memory impairment and the disease is undetectable.
Stage 2: Very mild decline
Some memory loss may be experienced. The sort of forgetfulness we associate with getting older, misplacing car keys or glasses for example. These are small things that tend go unnoticed by family members and doctors.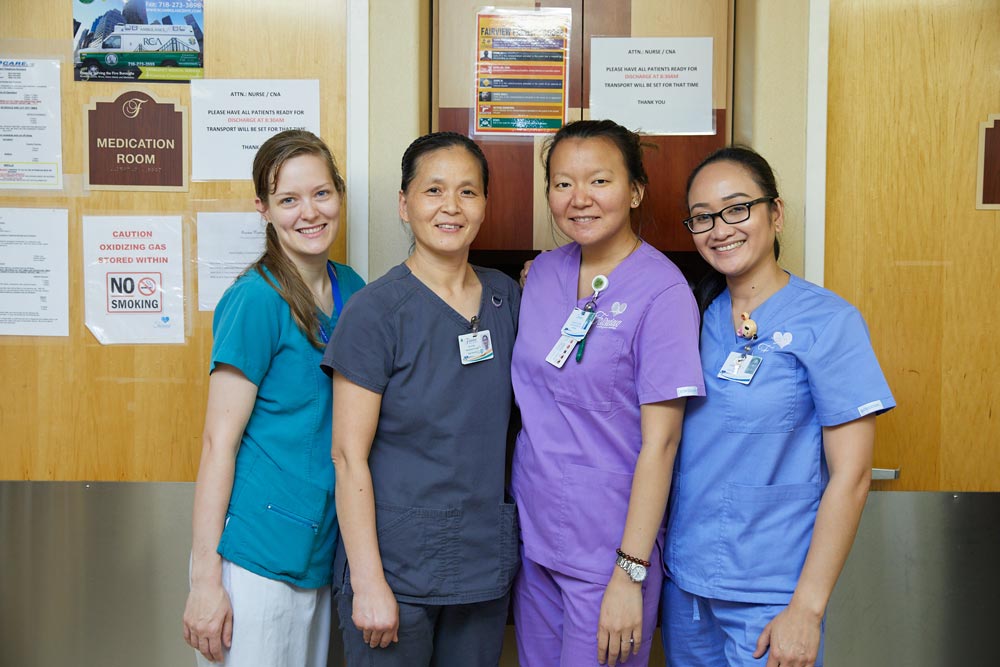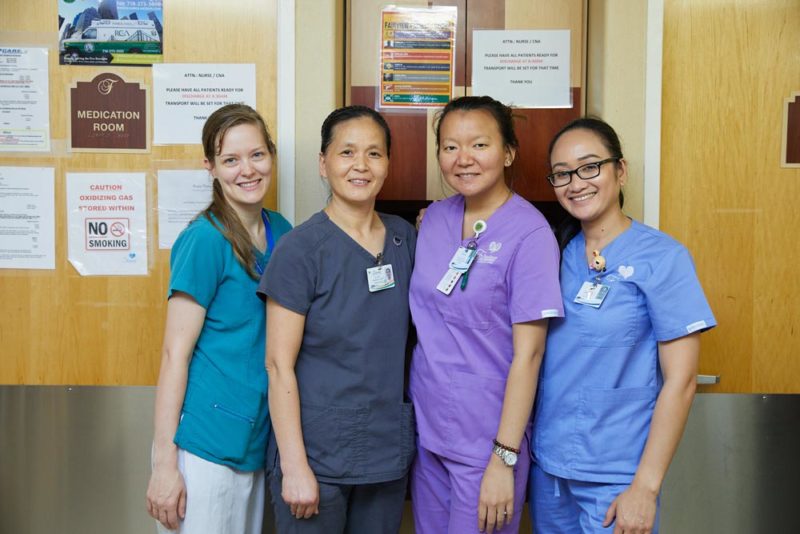 Stage 3: Mild decline
Family and friends may begin to notice something is wrong, as forgetfulness becomes more evident. There is difficulty focusing and concentrating on things. Simple tasks, such as household chores, are neglected. Recalling the name of a new acquaintance, or struggling to find the right words during conversations are also typical.
Stage 4: Moderate decline
Symptoms now become more apparent as early-stage Alzheimer's disease sets in. Simple arithmetic becomes hard as concentration levels decrease. There is an inability to manage finances, and household bills may go unpaid.
Short-term memory suffers with people being unable to remember what they had for breakfast. But long-term memory is also affected, and details about personal history may be forgotten.
Stage 5: Moderately severe decline
Assistance is required to carry out some everyday activities, such as cooking, bathing or dressing. Simple details are forgotten, a home address or telephone number for instance.
However, family members are still remembered, as are some memories from early childhood. But confusion can leave people unsure of where they are or what time of day it is.
Stage 6: Severe decline
Sufferers now require constant Alzheimer's care. Major personality changes occur which can lead to behavioral issues.
Memory loss is at the stage where many details of personal history cannot be recalled. Apart from close family and friends, there is an inability to recognize faces. Confusion about ones surroundings can also lead to people wandering.
Stage 7: Very severe decline
Alzheimer's disease is a terminal illness and in this final stage symptoms become extreme. There is a loss in the ability to communicate and speak. Assistance is required with all activities and round-the-clock supervision is necessary. People have no idea of their condition.
Alzheimer's care
Especially in the latter stages, it is essential that patients receive the best care possible.
At Fairview, we pride ourselves on providing a caring, loving, friendly environment making the whole experience a little easier. Our therapists and nursing staff are highly trained in dealing with those in all stages of the illness.
Alzheimer's care includes therapies tailored to individual needs. Physical therapy improves health and strength. Occupational therapy can help patients with their ability to carry out daily tasks.
And our recreation activities keep patients stimulated, both in mind and body. We create a community which patients are a part of, no matter which stage of the illness they are at.
How to keep calm
Here at Fairview Rehab and Nursing Home in Queens, NY, we understand how stressful Alzheimer's disease is on the person suffering and their loved ones. The aim is to ease that stress for all involved, working closely with the whole family. Constant communication and discussion ensures everyone understands the situation and the care process. No-one needs to suffer alone.
It's important that patients feel a part of our community and that loved ones know they are receiving the best possible Alzheimer's care.
It's important that patients feel a part of our community and that loved ones know they are receiving the best possible Alzheimer's care.