Rehabilitation After Amputation
Fairview Rehab and Nursing Home care is second to none when it comes to rehabilitation after amputation. We center our care around our patients' needs, addressing four key aspects of amputation rehabilitation.
We not only provide five-star-rated care to manage pain and focus on wound healing, but we also provide emotional support. This, along with providing physical and occupational therapies is key to the rehabilitation process.
At this fragile time in a patient's life, we know it is essential to have peace of mind that the very best post-amputation care is being provided.
Pain management
Being held back by pain is unnecessary, this is why the management of pain is a key component of rehabilitation after amputation at Fairview Rehab and Nursing Home in Queens, NY.
Each patient at Fairview is worked with closely to provide a complete and effective care plan. This plan involves several factors to alleviate and manage the pain experienced by patients.
Required medication to manage any pain is both provided and monitored. By monitoring medications closely, our doctors are aware of the reactions a patient may experience and will adjust the care plan accordingly.
Emotional support
We are committed to providing the essential care that is needed after amputation. This includes a high level of emotional support which is needed by our patients.
Amputation can be a very difficult event to come to terms with for an individual. For this reason, our rehabilitation after amputation care plans aim to support our patients mentally and emotionally as much as we can.
Whatever emotional care we can provide to create a comfortable environment, we will. For some, this includes talking to our therapists and other patients. For others, this includes recreational therapies and pet therapy.
By working directly with our patients on a personal level, we are able to create care plans that actually work and change a patients life—even after such a lifechanging event such as an amputation.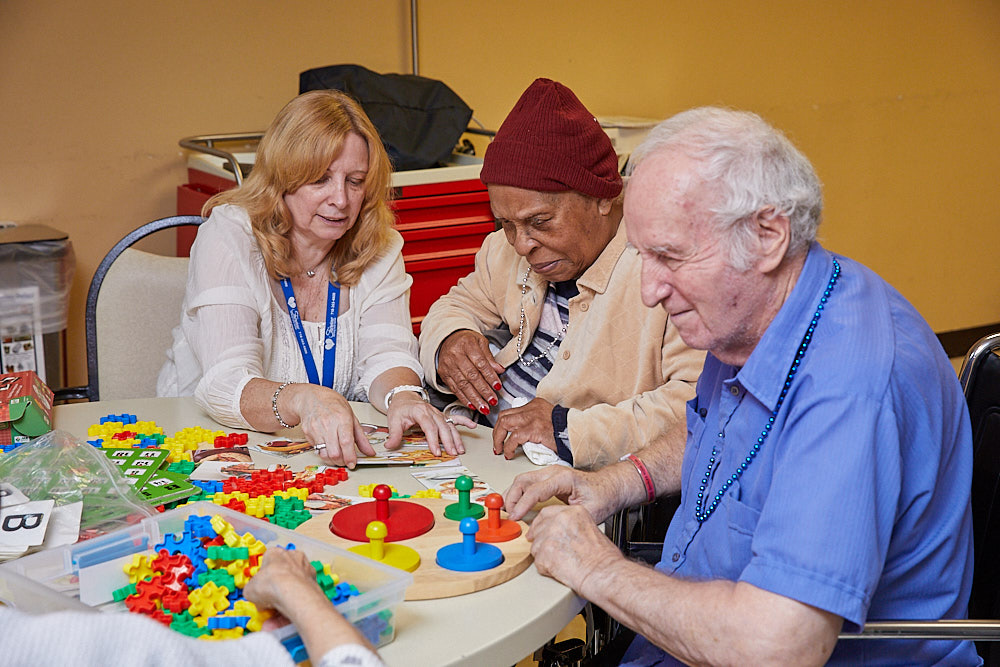 Wound healing
Through our team of highly skilled wound specialists, we not only have the training and experience but also the dedication to focus on the wound healing care a patient needs for rehabilitation after amputation.
It is very clear to us that our patients' needs do not reduce out of office hours and this is why our dedicated team of nurses and nurse practitioners is available 24 hours a day, 7 days a week. The team is available to provide targeted care to each and every patient in terms of wound healing after amputation, an important part of the rehabilitation process.
Physical and occupational therapies for rehabilitation after amputation
Fairview Rehab and Nursing Home values our patients' needs in all aspects. Through extensive physical and occupational therapies, we aim to provide patients with the best standard of rehabilitation after amputation.
Rehabilitation is an extensive yet manageable process with a number of types of therapy invloved. Our occupational therapies give patients the confidence and ability to gain independence once again and take care of themselves.
In addition to in-patient occupational therapy, we provide this service for out-patients too. We work around our patients, not the other way around.
If someone you love requires rehabilitation after an amputation, please get in touch to find out how we can help.