Outpatient Rehab in Queens, NY

5 Star Rated Facility
Fairview Outpatient Rehab in Queens, NY provides inimitable outpatient rehab services to the residents living in and around the area. Our outpatient rehab center caters to people in search of credible rehabilitation facilities and therapies. Often, medical conditions like strokes, Parkinson's, COPD, and CHF rob people of their physical and cognitive strengths and abilities. The same kind of disability can be witnessed in people who have suffered traumatic brain or spine injuries. Our outpatient rehab services are designed to restore partially, if not fully, the functional independence in our patients.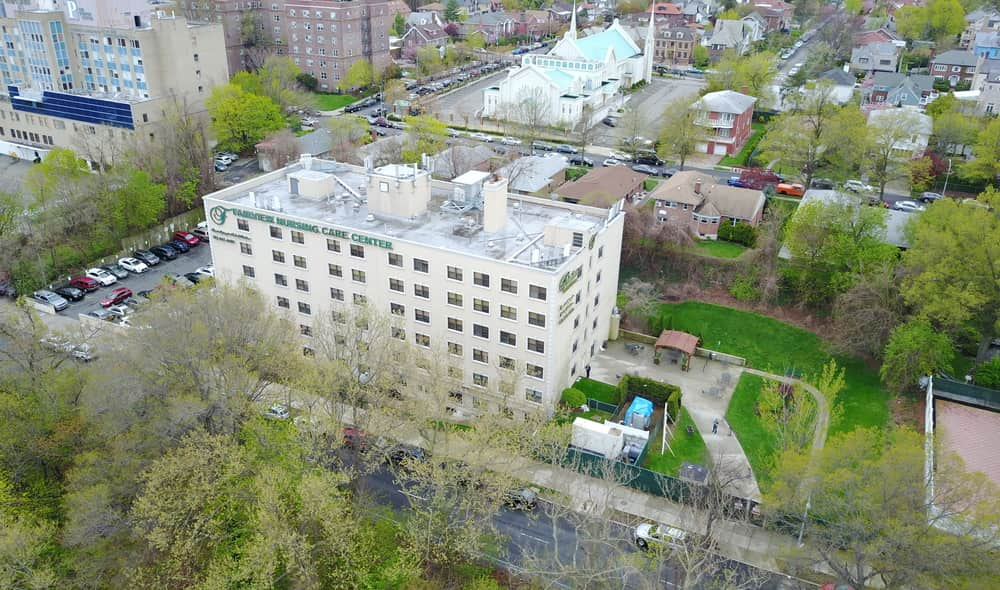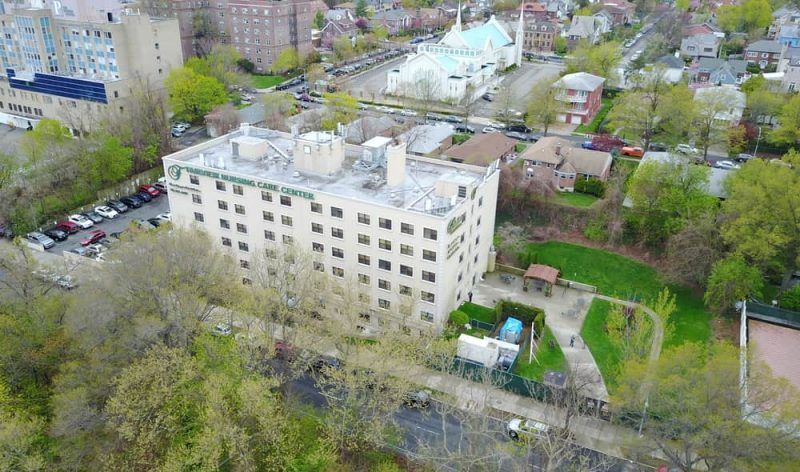 Outpatient Rehab in Queens, NY ensures that each patient at the facility gets the medical attention and therapy they need for proper recovery. We pride ourselves in providing convenient and affordable Outpatient Rehab in Forest Hills, Queens!
Our Outpatient Rehab in Queens, NY consists of three disciplines – physical therapy, occupational therapy and speech therapy. Our goal is to return patients to their previous level of functionality. That is why we call them restorative therapies. We try to restore their previous abilities.
The ONLY facility in the area that offers all: occupational, physical and speech therapies under one roof
Our staff includes board certified therapists and specialists, and experienced healthcare professionals, which includes a pulmonary cardiologist and more.

We provide individualized therapy plans for each patient based on their individual therapeutic requirements.

We offer the best facility and Outpatient Rehab in Queens, NY
We educate patients on every day skills they need to acquire.

Work with them to build their motor skills and strength endurance.

Offer structured speech, occupational, and physical therapies aimed at improving the quality of life our patients live.

We develop basic human skills required for socializing.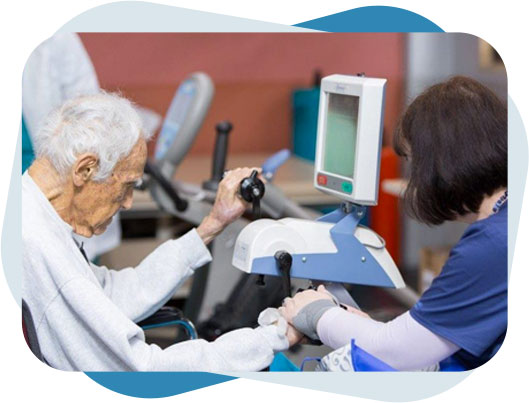 Outpatient Physical Therapy
If you've had an illness or injury that makes it hard to perform daily tasks, our physical therapists can help. They'll use all their expertise and experience to ease your pain and help you function, move, and live better.
At Outpatient Rehab's physical therapy, we are concerned about overall mobile function. We look at the way a patient gets in and out of bed, how they move to their chairs, or to another location. For instance, we help them learn how to move from chair to toilet or from chair to tub. These are basic functions that geriatric people need. We also address their walking ability.
We focus on the whole body.
We concentrate on bed mobility.
On transfers and ambulation.
Physical therapy is aimed at improving post-surgical and general orthopedic conditions. It yields great results in patients afflicted by stroke, a traumatic brain injury, or many other neurological conditions.
In fact, any of the following can be successfully treated with our outpatient rehab and physical therapy programs:
Arthritis
Joint pain
Elbow pain
Foot pain
Hip and knee pain
Injuries to the muscles, ligaments, or tendons
Post-surgery complications
Lymphedema problems
Amputation
Strains, sprains, dislocations, or fractures
We have a bionic leg machine and use it to strengthen the patient's legs. People feeling weakness in the legs benefit from this greatly. We are very happy to have it here and to be able to help our patients.
At Fairview, physical therapy adopts a holistic approach, and includes:
Electrical Stimulation
Therapeutic Ultrasound
Mat Exercises
Stair Training
Bionic Leg Machine Exercises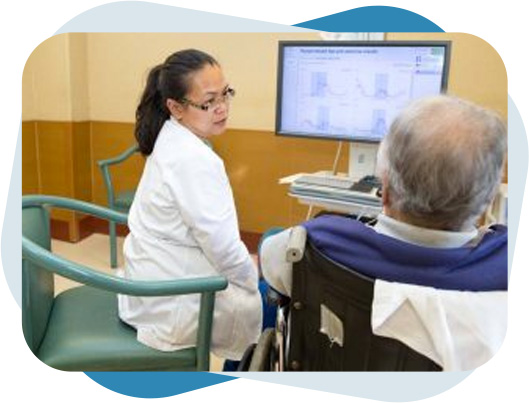 Outpatient Speech Therapy
Fairview's skilled team of speech and language pathologists will help you with a variety of language, voice, and speech disorders. It also helps with swallowing and cognitive problems related to impaired speech ability. Our program is designed for each of our patients individually.
All exercises are preformed one-to-one. However, therapies are tailored to the patient's unique condition, the disorder they have, or the treatment they are being given.
Thus far, our compassionate team has successfully helped patients with dysarthria, apraxia, orofacial myofunctional disorders, and dysphagia. We have also assisted those with cancer, hearing loss, brain injuries, dementia, Parkinson's, stroke, and other degenerative or neurological diseases. A lot of patients come in with aphasia.
What Is Our Ultimate Goal?
We address speech-related problems such as self-awareness, lack of focus, problem-solving, reasoning, planning, and execution of basic everyday tasks. Our outpatient rehab services guarantee improvements in speech fluency, cognitive communication, and swallowing. Patients of all ages and medical backgrounds can benefit.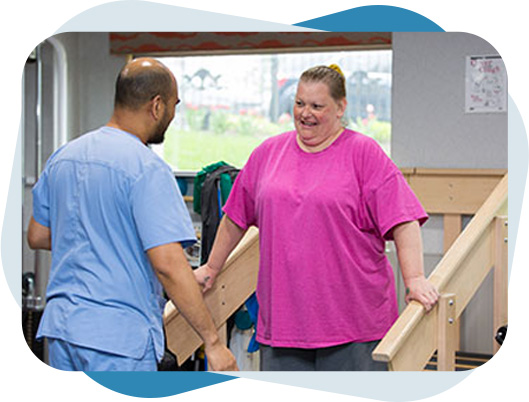 Outpatient Occupational Therapy
Our Outpatient Rehab provides specialist treatment that focuses on achieving and maintaining patients' skills. We aim to restore the patient's abilities. Occupational therapy focuses on the activities of daily living, like eating, drinking, grooming, hygiene, and toileting.
What makes Fairview's occupational therapy practice different is the undivided attention that our patients receive. Our approach is holistic, gentle, and motivational with the aim of restoring functional ability. Our team of expert therapists also prioritizes people over diseases.
As part of our outpatient rehab service, such occupational therapy sets out to achieve:
Full rehabilitation of self-care skills, starting with bathing, toileting, and dressing.
Injury prevention.
Improvement and reclamation of the patient's motor skills and coordination.
Restoration of much-needed self-confidence and a personal sense of independence.
Enhanced participation in daily activities and increased quality of life.
Each activity is tailored to your specific needs and preformed one-to-one 5 days a week. The ultimate goal of Fairview's occupational therapy is to help you restore your functionality and enjoy yourself. In addition, we help you reach a stage where you can be an active participant in life.
We focus on people, not the disease. We treat the person in the round.
Our goal is not to keep you in our outpatient rehab, but to equip you to function independently. We provide support to help you regain your former quality of life. We will also educate you to maintain and accelerate the process of healing and functional restoration.
Our Adult Intensive Outpatient Program (IOP) offers the same quality care as our inpatient program. From injury diagnosis to customized rehabilitation plans, we offer unmatched outpatient services for rehabilitation in Queens, NY and adjoining areas. Contact us today for further information about our Outpatient Rehab in Forest Hills.
From diagnosing the extent of injuries to designing custom rehabilitation plans, we offer unmatched outpatient services for rehabilitation in Queens, NY and adjoining areas.
Our Outpatient Rehab Services are available from 9:00 AM to 5:00 PM everyday!
Saneisha Mainor
23:34 11 Nov 19
Very clean nursing home with very nice employees.