Respiratory Care
Pulmonary conditions, which relate to the lungs, are something that affects a large number of our patients and residents. These conditions can range from mild asthma to acute respiratory failure. Whatever the problem, it is important for us to continually provide the best level of specialized respiratory care available.
Our highly skilled staff is always available to assess, diagnose and treat all our patients.
Our nurses work tirelessly to ensure our patients receive the very best care available to facilitate a speedy recovery. The following are some of the ways we provide pulmonary care.
24/7 Respiratory therapists
A respiratory therapist is a specialized healthcare professional who is trained in cardiopulmonary medicine. They are skilled in diagnosing, educating and treating those who are suffering from problems with the heart and lung.
Around the clock, our respiratory therapists are on hand to deal with all our patients' needs. They consult and examine patients to ensure they understand individual respiratory breathing or cardiopulmonary disorders.
Their knowledge of advanced airway management means that they are able to provide respiratory care to all. No matter how minor or serious, our respiratory therapists are trained to deal with all conditions.
Ventilator care
Some of our patients require assistance to help them breathe or to stabilize their breathing patterns.
Acute respiratory failure is a common condition that we see at Fairview. This can be caused by abnormalities in the chest wall. At other times, the chest muscles may be fatigued and require assistance to help them work. In these instances, patients require mechanical ventilation to preserve a stable airway.
A mechanical ventilator basically reduces the effort required for the body to receive oxygen. The ventilator is breathing for the patient, giving medications and treatments the chance to heal the chest and lungs.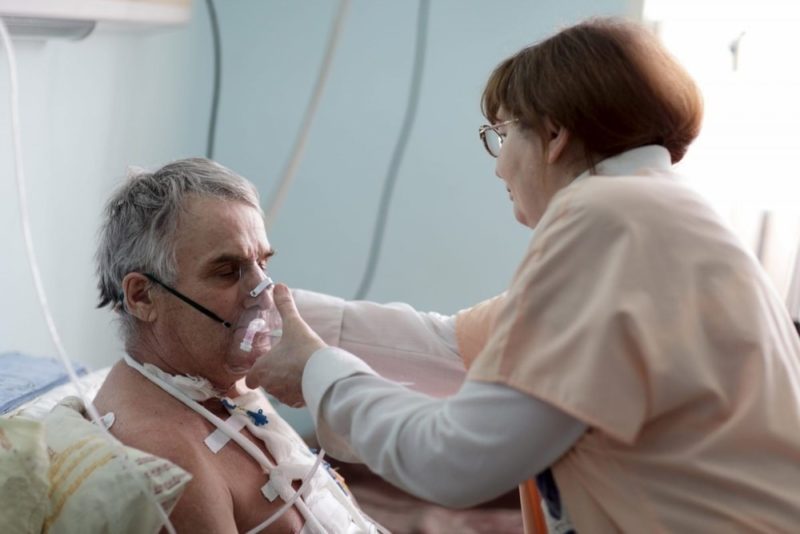 Providing ventilator care takes a skilled team working together. Our nurses and respiratory therapists have the medical knowledge needed to ensure patients are receiving the best respiratory care possible.
They also continually monitor patients to ensure they are responding to treatment and adjust as necessary.
Trach care
When there is an obstruction in the airway, a patient may require a tracheotomy. This is when a small, surgical opening is made in the trachea (windpipe). A tube, known as a trach, is placed into the hole. This allows the patient's airway to remain open so they are able to breathe easier.
The trach enables other treatments to be easily provided too. Oxygen or breathing treatments can be administered through inhalers or nebulizers, which are attached to the trach. If the patient suffers from a mucous build-up, this can be suctioned through the trach.
Patients require frequent monitoring, and the trach itself requires special care and attention. Our nurses are constantly on hand to ensure the trach is functioning correctly and remains clean and sterile.
Advanced respiratory care
Here at Fairview Rehab and Nursing Home in Queens, NY, our registered nurses and licensed nursing practitioners provide 24/7 care to any level necessary. They are a highly professional and well-trained team, dealing with respiratory care on a daily basis.