Post Surgery Therapy
Recovering from surgery can be a painful process.
Our post-surgery therapy is gentle, comprehensive and well-coordinated.
The skilled nurses work at the speed we deem best for each individual's recovery.
Our goal is to ensure that our patients recover as quickly as possible.
Post-Surgery Therapy
To maximize rehabilitation efficiency, we focus on a few key areas:
Plan Management
Our specialists at Fairview discuss the best route for each individual patient. Together, they outline a rehabilitation plan that will provide the best results.
Prevention of Complications
It's our job to ensure no further complications develop during rehabilitation. An imperative part of getting patients back on their feet is ensuring their health is taken care of. Thus, we have around-the-clock nursing care and continuous checkups with our resident physician.
We carefully and regularly monitor residents' condition and improvement. We dedicate ourselves to upholding this standard of care.
Rehabilitation Therapy
Our range of rehabilitation therapy services allow for a faster recovery. Part of the rehabilitation plan will include recreational and physical therapy sessions. This allows us to make sure that we meet our patients' cultural, leisure and physical needs. This can be as simple as having time to do arts, crafts and physical activities to keep a patient moving and using a creative outlet.
Our rehabilitation can also include restorative therapy if conditions prevent patients from living independently. Our facilities have adaptive equipment to help work on this.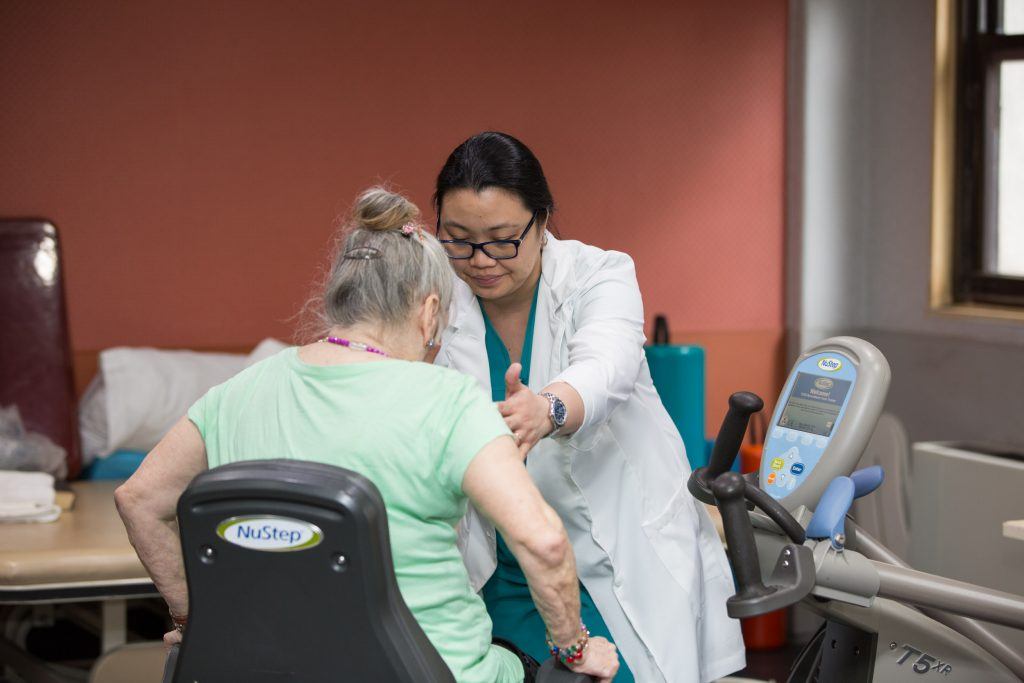 Post-Surgery Healthcare
We work with our dietary, social and physician services to look after patients. They create assessment evaluation plans to care for wounds and other conditions. Our nurses are a key element of enacting this. They have strong clinical skills and experience dealing with serious health issues.
Our nurses care for patients with hip fractures, knee replacements and other serious conditions, that need highly professional post-surgery therapy. Our staff achieve the best results possible by coordinating an individualized therapy and care plan for your loved one.