Neurological Diseases
Our Facility Offers a Comprehensive Rehabilitation Program for Neurological Diseases
At Fairview Rehab & Nursing Home Forest Hill, NY, we make it our mission to provide each of patients with the love and care they deserve. Most of our patients register at the facility following a traumatic brain injury or neurological conditions that impair them mentally and/or physically.
TBI (Traumatic Brain Injury)
Our Rehabilitation Program for Neurological Diseases
The purpose of our rehabilitation program for neurological diseases is to help patients take one step at a time towards physical, emotional, and occupational independence.
And other basic survival skills
Pain management and more.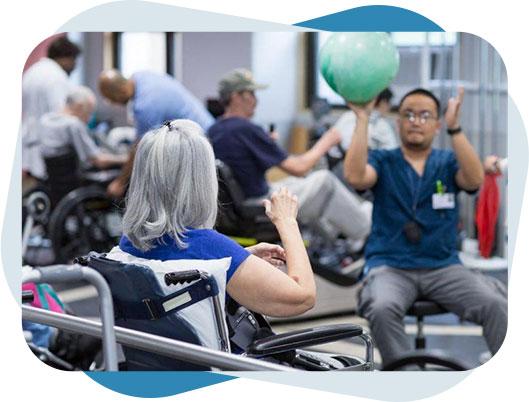 Our program is dominated by various tools and techniques of speech therapy, occupational therapy, and physical therapy.
We employ these methods to train and counsel our patients for an independent future.
Apart from the regular therapies, our patients receive regular vocational, nutritional, and emotional counsel that helps them overcome the cognitive and health related impairments that resulting from neurological diseases. Our facility also provides these patients with opportunities to socialize with people suffering from similar conditions and form support groups for emotional and social wellbeing.
Visit us TODAY or call for further information on the program.