Caring for Neurological Diseases In a Nursing Home
Many believe that after the age of 65, there is a greater chance that you will battle with a neurological disease in a nursing home. However the reality is that adults of any age can struggle with a neurological disorder. Parkinson's disease, strokes and Alzheimer's are a few of the most common examples that can affect both adults and seniors. However, the good news is that the treatments that are being used today are being improved all the time.
What can cause a neurological disorder?
The list of possible causes is rather diverse. Genetics, physical injuries, infections and even your lifestyle can be contributing factors. The specific part of the body that is affected and the type of disorder both play a role in the symptoms that the patient will experience. This means that just like the causes, the symptoms can also differ significantly. For example, some battle with physical symptoms like partial paralysis, while others experience emotional symptoms such as sudden outbursts.
What is neurological care?
Several conditions can affect the nervous system and brain negatively. In the event that they are serious enough, specialist neurological diseases care will be needed. Caring for a neurological disorder in a nursing home may involve several therapies. This is because some patients battle with a combination of issues that could affect his/her physical movement, behavior and speech.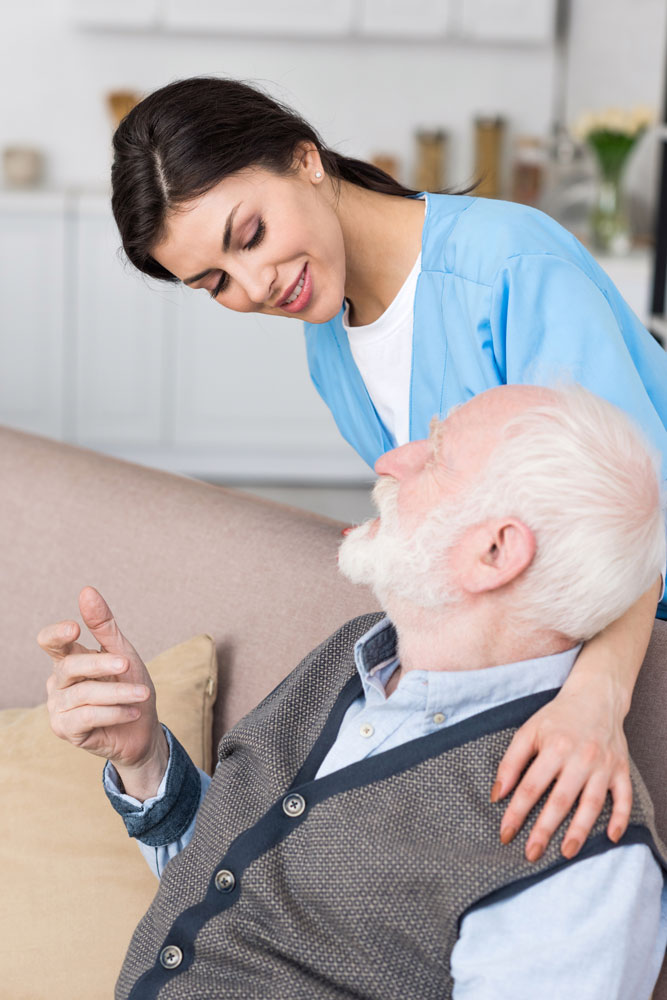 The first step is getting a neurologist to evaluate the patient. The assessment will include a couple of questions and possibly neurological testing as well. Some of the tests that might be completed include a brain scan, genetic screening or a neurological exam.
There is professional help available that will help you to manage your neurological disorder in a nursing home. Without treatment, a neurological disease can lead to some severe consequences. So, seek help!
What is neurological disease care like in nursing homes?
As the individual needs can differ significantly from one patient to the next, it is key that you select a nursing home that boasts the right services, equipment and staff.
At Fairview Rehab & Nursing Home in Queens NY, we boast a comprehensive rehab program for patients with neurological diseases. Some of the disorders that our program and staff can help with include: strokes, dementia, Alzheimer's, Parkinson's, and TBI. With the help of speech, physical, occupational therapies and a wide range of tools, we help our patients to become more independent. We realize that this requires taking it one step at a time. Therefore, we create support groups and many chances for socialization.
The benefits of seeking treatment
While neurological diseases like Parkinson's and Alzheimer's have no cure, treatment options are available. The options can help the patient to manage the condition better and can help ease a few of the symptoms. With the right treatment, you can improve the quality of life for those who suffer from a neurological disease.
At the end of the day neurological diseases can have a very serious effect on communities. Therefore, it is key that our knowledge about these disorders increase so that the treatment options for neurological diseases in nursing homes can improve too.
This article contains informational and educational materials and does not replace health or medical advice. For questions or concerns regarding your medical condition or health objectives, speak to a qualified physician or healthcare provider.