Mental Changes: What To Do
Is your loved one suffering from multiple sclerosis's symptoms such as mental changes, depression and many more? Has multiple sclerosis care and treatment been on your mind lately?
Perhaps you are actively looking for a better solution for managing this disease. Fortunately, some nursing homes offer opportunities for folks living with MS to improve their quality of life through personalized care.
But at the same, you may be unsure of what nursing homes have to offer an individual with mental changes. This quick primer will get you up to speed on this topic and point you in the right direction for MS care in the lower New York area.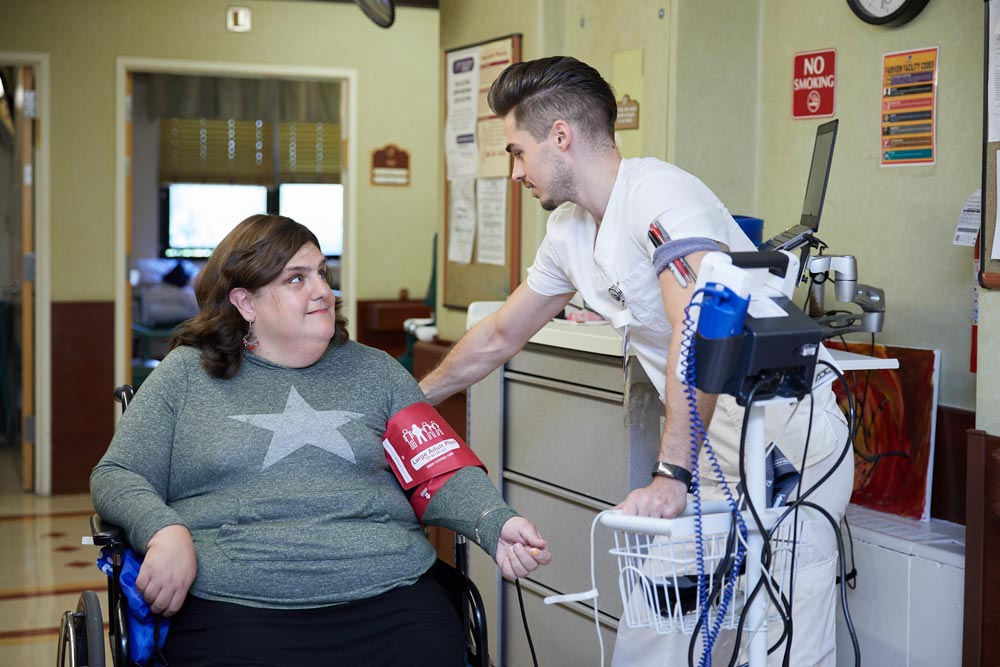 Basic MS Care vs. Skilled Nursing Care
Many nursing homes today provide basic care for folks who have begun to experience MS symptoms. For example, individuals experiencing mobility issues will be able to receive support in maintaining their freedom of movement at a nursing home.
Similarly, basic MS care often involves helping a patient understand their own symptoms and disease progression over time.
This is compared to skilled nursing care, which a nursing home can also provide. Skilled nurses are able to perform a variety of critical day-to-day tasks, such as administering medication. Some nursing homes also provide 24 hour emergency care, which can be critical for supporting individuals with advanced mental changes.
Types of therapies
These are just a few of the therapy types that modern nursing homes can provide to MS patients who are in need of greater support and care:
Rehabilitation therapies
This holistic type of therapy is focused on improving and maintaining personal functions across several fronts. Often, a rehabilitation therapy regimen will incorporate several physical, mental and cognitive therapy components, depending on the individual's needs.
Rehabilitation therapy is usually undertaken by a team of specialist as well, thus allowing an individual with MS to manage their symptoms with a greater degree of precision.
Occupational therapy help to prevent mental changes
Occupational therapy is narrowly focused on adapting a patient's existing functions to meet their changing physical capabilities. Often, this involves creating new tools to help simplify routine tasks. Also, occupational therapy may call for the creation of long-term strategies to maintain accessibility, safety and, convenience in the home.
Physical Therapy
Physical therapy is among the most common options for MS patients, especially as the disease progresses. At a basic level, this type of therapy is focused on maintaining strength, balance, and posture while coping with nerve-related pain. Also, PT can play a crucial role if an individual with MS requires support and training as they learn to use a mobility aide.
Your solution for multiple sclerosis care
Fortunately for folks in lower New York, a viable solution for multiple sclerosis treatment is available to your loved one. Fairview Rehab and Nursing Home in Queens is currently accepting patients with MS. We offer many types of MS-specific care, including a wide array of therapy options for mental changes and depression.
Fairview in Queens NY accepts most forms of insurance, including Medicare, Medicaid, and private insurance. They also except private funds, as necessary.
Don't wait another day. If you or a loved one is living with progressive mental changes, then you need to call Fairview. Contact us to learn more about what our therapists can do to help your loved one suffering from MS.
This article contains informational and educational materials and does not replace health or medical advice. For questions or concerns regarding your medical condition or health objectives, speak to a qualified physician or healthcare provider.