Neurological Rehabilitation: Physical And Mental Health
Neurological rehabilitation is about helping to improve the physical, cognitive and emotional health of people with brain disorders. Patients presenting with neurological diseases such as Alzheimer's, traumatic brain injury, dementia, or stroke usually require acute medical care.
Fairview is experienced in the compassionate care of those with Parkinson's, multiple sclerosis and other debilitating neurological diseases. Our experienced therapists have access to state-of-the-art physical therapy equipment to improve motor skills, active range of motion and coordination. Our quality care program also comprises stretching exercises, strengthening and resistance training, eye exercises, as well as cognitive mental exercises.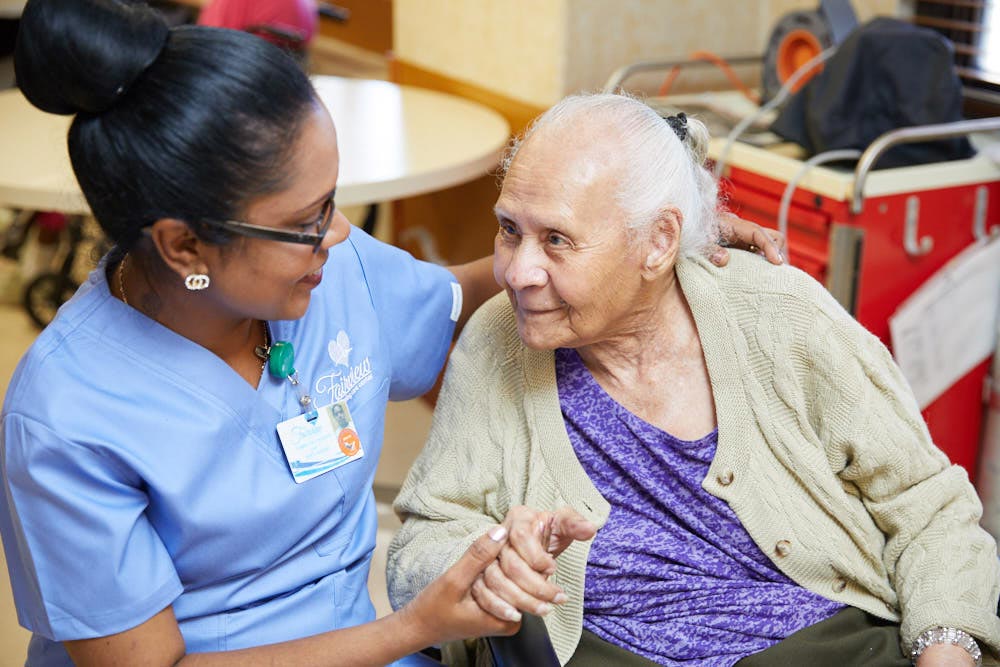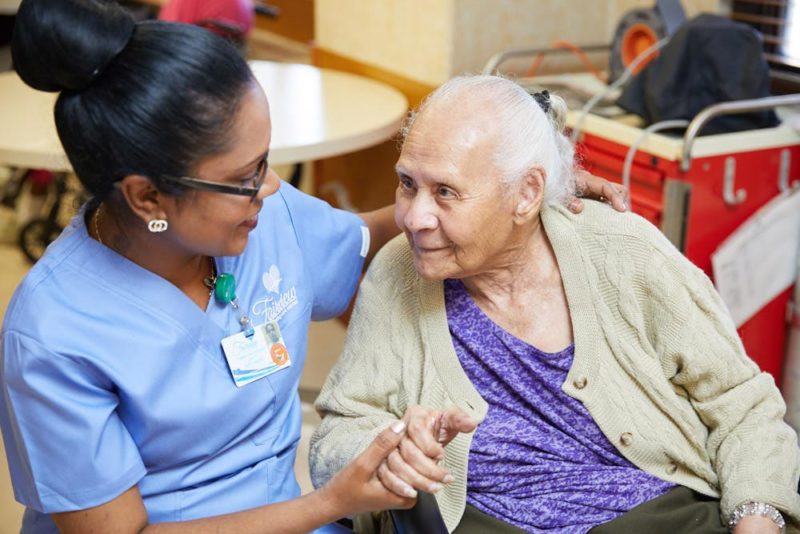 What Does Neurological Rehabilitation Involve?
Neurological rehabilitation involves compassionate care, emotional support, and lots of kindness. The aim is to gently guide patients and take things step by step to improve quality of life and independence. The more tasks of daily living those suffering from severe neurological diseases can cope with the better.
Physical therapy helps improve motor skills and is a key component of neurological rehabilitation. Other therapies to treat neurological diseases include cognitive exercises, speech therapy, and occupational therapy. The latter helps patients re-learn, on a one-to-one basis, how to accomplish simple tasks of daily living.
Emotional support is vital as people with conditions like traumatic brain injury often get depressed and frustrated.
How does neurological rehabilitation help?
Neurological rehab guides people with degenerative brain disorders to manage their daily tasks of living, eating, dressing and bathroom use. For instance, stroke sufferers may need help learning how to swallow. Rehab can improve overall well-being, balance, coordination, self-confidence and independence.
Vocational and nutritional counselling is also part of the care program for people with cognitive impairment. Providing an opportunity to socialize with peers who have similar conditions is also good practice.
People with progressively degenerative neurological disorders easily get confused and may need help with simplest little thing. In this situation a friendly gesture and a smile from a therapist, nurse, or carer can make all the difference.
How long does this rehab last?
Different brain disorders need different care and therapy regimes which may vary in duration. Practitioners of neurological rehabilitation are aware of the different stages of a brain disease. Caring for patients with Alzheimer's, for instance, requires therapists and nurses to understand the different stages of the disease. Rehab is then adjusted according to each individual and the stage they have reached in their disease.
The duration of rehab depends on the nature and severity of a patient's neurological problems. For example, some stroke sufferers can recover quickly but many need specialized rehab over weeks, months and even years. For many patients with severe brain disorders, neurological rehabilitation is part of a lifelong care regime.
Fairview Rehab and Nursing Home in Queens NY offers outpatient and inpatient rehab therapies to patients with neurological disorders. Feel free to contact us or walk in to talk to us and ask any questions and concerns you may have. We are here to help, show you our facilities  and answer any questions you may have.
This article contains informational and educational materials and does not replace health or medical advice. For questions or concerns regarding your medical condition or health objectives, speak to a qualified physician or healthcare provider.