Cardiac Rehab Exercise Program: What Does It Involve?
If you have had a heart attack, heart failure, angioplasty or heart surgery, cardiac rehab is likely a good option. A key part of this intervention is a cardiac rehab exercise program. But exercise is only one element to consider. Rehab also aims to educate you on how to reduce stress levels and make healthy lifestyle choices.
Fairview Rehab and Nursing Home offers both outpatient and inpatient physical therapy as well as cardiac rehabilitation in Queens NY. Our state-of-the-art equipment and machinery help guide you towards step-by-step improvements. We also provide other supervised and one-on-one rehab therapies, such as occupational therapy, where you learn skills to safely perform daily tasks.
The information below is for educational purpose only. Seek medical assistance if you have heart-related issues.
Now let's take a look at what this cardiac exercise program involves.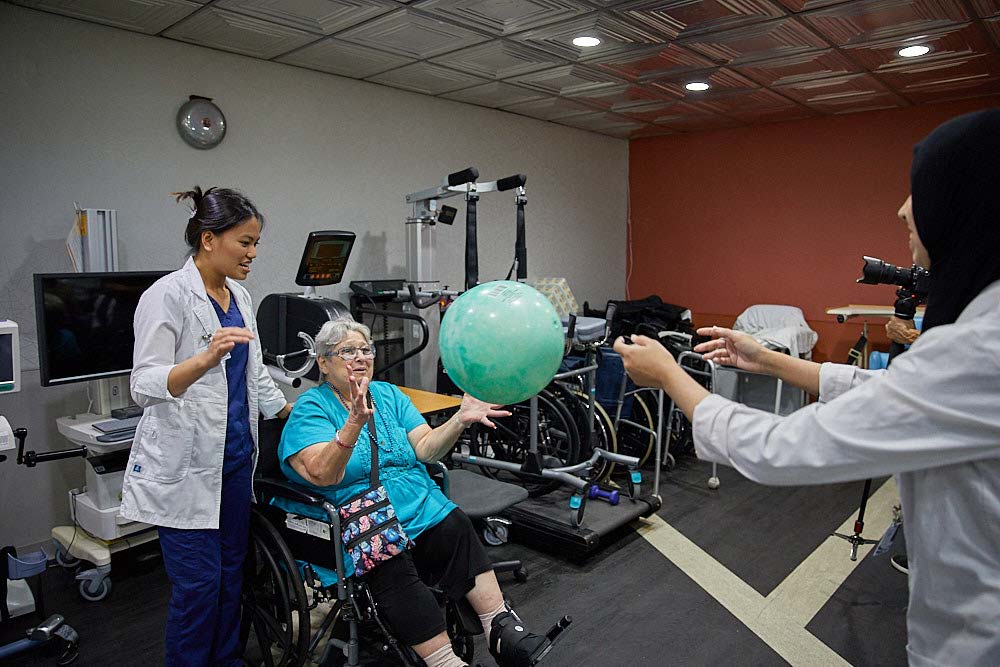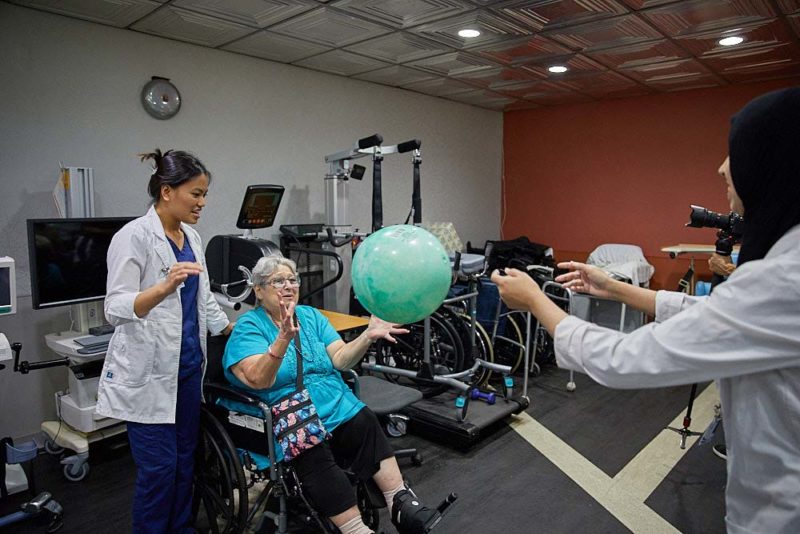 What Is A Cardiac Rehab Exercise Program?
The main thing to know is that a cardiac rehab exercise program is medically supervised and tailored to personal needs. The aim is to do regular exercises focused on strengthening your heart to reduce the risk of a heart attack.
Exercising for the heart
Getting your heart pumping through exercise allows more oxygenated blood to circulate around your body. This helps raise your good cholesterol levels and reduce bad cholesterol. Cardiac rehab exercise programs also help control your weight. After all, the heart has to work harder to keep obese people functioning.
But safety is paramount. This is where your physical therapist can guide you to make sure you do not overdo things. The trick is to do regular low impact exercises. Try to adopt healthy habits, such as using the stairs instead of an elevator. Build physical activities into your day: cycling, gardening, walking, shopping, and cleaning keep you moving.
Will cardiac rehab exercise program improve cardiovascular health?
Exercise burns calories and reduces blood pressure, both of which are vital for cardiovascular health. Exercise also helps prevent the build-up of fatty substances in the arteries. This, in turn, reduces the risk of blood clots and can slow the onset of damage to the brain, eyes and kidneys.
A cardiac rehab exercise program helps improve cardiovascular health and prevent strokes, heart failure, and the onset of vascular dementia.
Like we said, exercise is only one element of the cardiac rehab. Cardiac rehab involves other elements such as stress management and counceling. Emotional support and advice on risk factors such as smoking and drinking alcohol are part of the program too. A healthy diet and engaging in enjoyable social activities can make a big difference to your overall health. That's why a cardiac rehab exercise program will invariably also emphasize these elements.
Stress is one of the major causes of heart disease, so activities that relieve it help improve heart health. Your physical, mental and emotional health are closely connected. Having a chat and a laugh keeps you in mental and physical good shape. Research also shows that in many instances physical exercise improves your mood and relieves stress too.
Contact us if you would like to find out more about Fairview Rehab and Nursing Home's inpatient and outpatient rehab therapies in Queens NY.
This article contains informational and educational materials and does not replace health or medical advice. For questions or concerns regarding your medical condition or health objectives, speak to a qualified physician or healthcare provider.