Coronavirus: Reduce Infection Risk
With the outbreak of the coronavirus, government and health officials are focused on ways to reduce infection risk. Doing so will prevent the rapid spread of this disease.
Though most symptoms are mild and the majority of patients recover, there are concerns for specific groups. The elderly are high-risk, especially those with underlying medical conditions.
For this reason, medical facilities and nursing homes are on high alert. These medical professionals focus their attention on the spread in or near their communities.
They are also staying on top of the guidelines set by the Department of Health to reduce infection risk for their patients.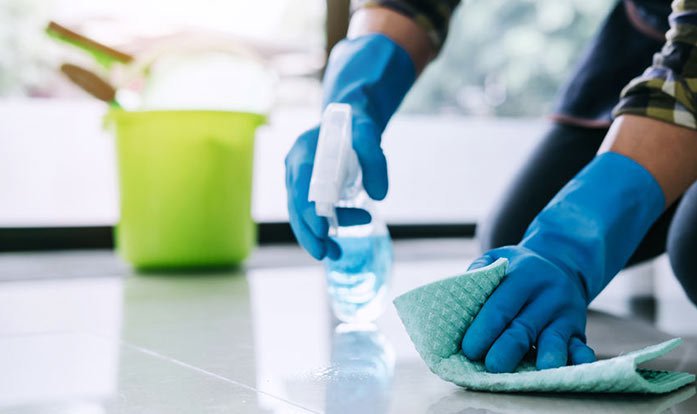 Today, over 1 million people live in or receive rehabilitation therapy from a nursing home. It is risky to move an elderly person from these facilities. So, specific procedures have been implemented. These include limiting family visitations and educating staff members on symptoms and sanitization.
There are also a few simple rules you can follow to reduce infection risk.
Consider Phone Calls and Texting Instead of Visits
Though visiting your loved ones may feel more personal, it is risky to do so. This is especially true for those in a nursing home who may not be in the best of health.
In fact, there are new regulations prohibiting visits to nursing homes or senior-assisted facilities. Non-medical staff aren't allowed to enter unless there is a pressing need. If it is an emergency, visitors must wear protective clothing to keep everyone safe and reduce infection risk.
Of course, this doesn't mean you need to eliminate all contact. You can phone your loved ones. Texting or emailing is also an option to stay in touch.
Video conferencing is one of the best ways to stay in touch. Consider sending photos or videos through social media. Ask employees to help you with these options in order to stay in touch with your family.
Employees Must Take Extra Cautions to Reduce Infection Risk
Employees who work in a skilled nursing facility need to take certain precautions as well. New regulations require all staff members to wear masks and be on alert for any coronavirus symptoms.
Other precautions include staying hydrated, washing their hands, and avoiding those who are sick. Employees must avoid touching their mouth, nose, and eyes to reduce the spread of germs. They are also responsible for keeping their patients educated on the rules of staying safe.
Fairview
At Fairview Rehab & Nursing Home in Queens NY, one of our top priorities is hygiene. This will help reduce the spread of all viruses and infections. We have taken precautions, such as restricting visitors to reduce infection risk. All employees or patients who have flu-like symptoms are also under strict rules.
This will help us reach our goal of keeping the virus out of our Home.
Good Hygiene
Whether you're visiting a nursing home or medical facility, good hygiene should still be maintained. This includes cleaning your hands with soap and water or an alcohol-based hand sanitizer. Cough and sneeze into a tissue to reduce the spread of germs.
Avoid close contact with everyone. Following these tips will help reduce infection risk.