What's Involved In Skilled Nursing Home Care
The term skilled nursing home care refers to the complete care patients require that only licensed nurses can provide. Realizing your loved one requires round-the-clock care is a difficult burden to carry. Dedicating your time, attention, diligence, and patience is not something everyone can do. For many, the answer is to find a nursing home to provide the necessary care.
Most important is finding the right facility that can provide the skilled nursing home care your relative needs for rehabilitation or to restore their health. Qualified nursing home staff provide care and treatment 24 hours a day, 7 days a week. This includes wound dressing, tube feeding, starting IVs, administering medications, and monitoring changes in the status of patient conditions.
As well as attending to medical needs, nursing facilities also offer a full range of specialized therapy services. Physical therapy helps to restore strength and movement. Occupational therapy teaches patients to adapt to everyday activities. Speech therapy addresses any dysfunction in swallowing and communication.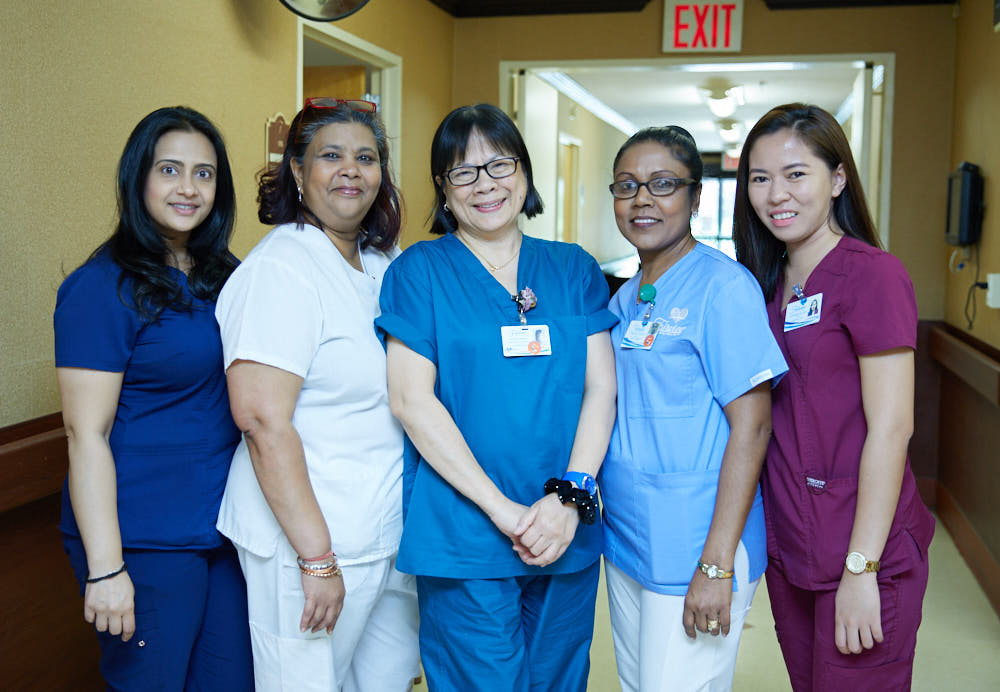 If you are looking for skilled nursing home care for your loved one, Fairview Rehab and Nursing Home in Queens NY offers the perfect environment for rehabilitation. Our highly trained staff provides the 24/7 attention and nursing care residents need for their comfort and recovery.
At Fairview, we accept most insurance policies, including Medicaid, Medicare, commercial insurance policies and private funds.
Patients with serious conditions need a skilled nursing home
There are many reasons why your loved one may require skilled nursing home. Often it's after a stay in hospital due to illness, a fall, or an accident. Other times it's because of serious health conditions such as respiratory diseases, renal failure, traumatic brain injuries, or stroke. In these instances, a skilled nursing facility offers the ideal environment for treatment and recuperation.
Medication management
For adults and seniors, common ailments mean taking medications to keep things like blood pressure and cholesterol under control. With the addition of a serious health issues, the amount of daily medications will only increase. A skilled nursing facility ensures all medicines are administered correctly and on time.
Certified healthcare professionals
A skilled nursing home employs certified professionals. Doctors, registered nurses (RNs) and licensed practical nurses (LPNs) work together 24/7 to provide all the necessary care and treatment for those suffering from a serious condition.
Diet and nutrition
Patients suffering from serious conditions often have specific dietary needs to aid recovery. Skilled nursing home care provides nutritional meals specially prepared to fit individual needs. Nursing staff and nutritionists are always on hand to provide advice to patients and their families.
Not all facilities can cope with advanced-stage diseases and conditions
As patients with dementia, Alzheimer's, or Parkinson's reach advanced stages, many facilities are ill-equipped to deal with their needs. Senior care homes and assisted living facilities can provide a certain level of care. However, even if they provide round-the-clock care, there is no guarantee that a doctor or RN will be available throughout the day.
With skilled nursing home care, there is always an RN on duty. The treatments and therapies help to keep patients mobile and stimulated. And a nursing facility is a community where patients are surrounded by staff and fellow residents.