What Is the Best Treatment for Osteoarthritis?
As the most common type of arthritis, osteoarthritis affects 80% of adults aged 55 and older. Over half of these individuals experience pain, stiffness, swelling, weakness, and reduced range of motion in the affected joints. Though no complete cure is available for this degenerative disease, reducing your symptoms and slowing it down is possible with the best treatment for osteoarthritis.
For most individuals, physical therapy is essential for treating osteoarthritis. Rehab includes customized exercises to improve strength, mobility, and flexibility while reducing pain. For some individuals, occupational therapy is also beneficial, offering new methods for performing daily tasks without straining the affected joints. For more information on treatment options for osteoarthritis, check out the following sections.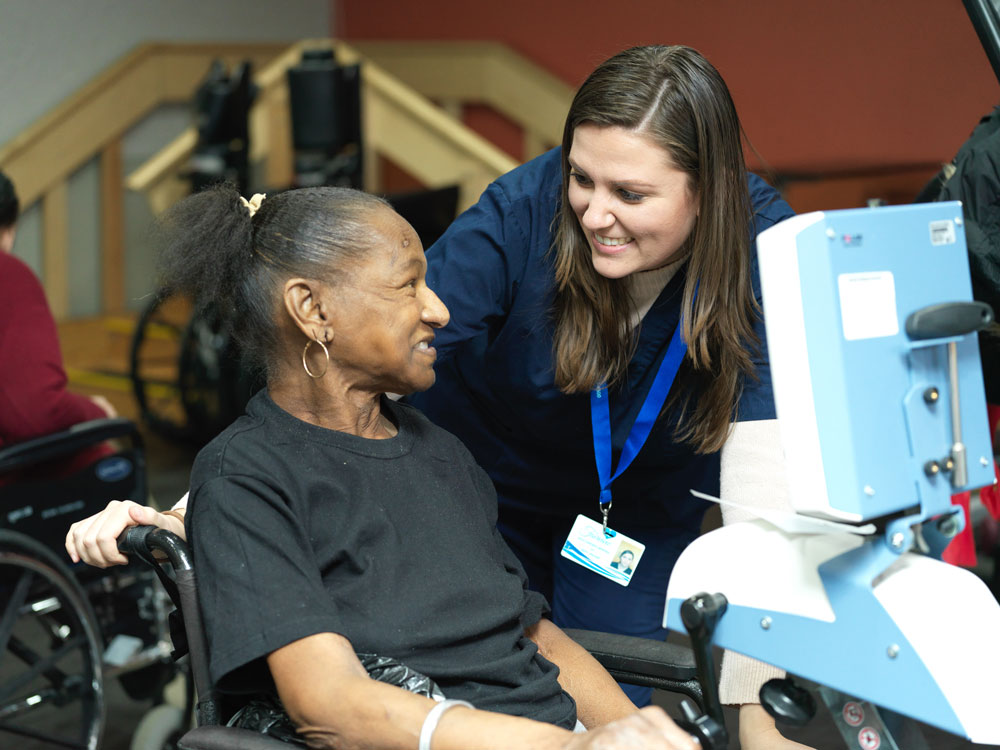 The Best Treatment for Osteoarthritis
With so many causes and symptoms related to the disease, there is no single treatment to help manage osteoarthritis. Despite the wide range of issues, a few treatments are recommended for most individuals, with the one most effective for this condition.
The best treatment for osteoarthritis is physical therapy. A trained therapist creates a plan based on an individual's symptoms and supervises the activities. The exercises are designed to build muscle, improve range of motion, and increase flexibility. Doing so also helps ease the pain for better quality of life.
Other treatments
Occupational therapy – Another beneficial rehab therapy is occupational therapy, in which therapists teach people new ways to complete daily tasks. With less strain on the joints, symptoms are reduced for a more manageable condition.
Lifestyle changes – Altering certain aspects of your life can also help treat osteoarthritis. Such changes include increasing physical activity, better nutrition, maintaining a healthy weight, and reducing alcohol consumption.
Medication – Pain is the most common symptom of osteoarthritis and may flare up at times. Though other treatments may help relieve the symptoms, medication may also be required. Speak to your doctor if you feel the pain requires such an approach.
How to stop osteoarthritis from progressing
As a degenerative disease with no known cure, it is impossible to stop the progression. Luckily, using the best treatments for osteoarthritis can help slow it down and reduce the pain associated with the disease.
Changing your lifestyle and introducing healthy alternatives to your usual routine is crucial. Physical therapy is the best option, though adding other forms of exercise to your routine also helps. Try to incorporate 150 minutes of moderate intensity exercise each week. Doing so will reduce weight while increasing flexibility and mobility in the affected joints. If you're unsure which exercises are right for you, discuss your options with your doctor.
A healthy lifestyle is more than just working out. You may also want to adjust your eating habits by reducing fat and increasing the nutritional value. Combining healthy eating with proper exercise keeps your weight at an optimal level, which is also essential when battling osteoarthritis.
Taking care of yourself is another crucial aspect of slowing osteoarthritis progression. Managing related conditions, including diabetes, obesity, or stress, and protecting the joints also helps reduce how quickly they deteriorate. Also don't forget that the best treatment for osteoarthritis is physical therapy and exercises. Fairview Rehab and Nursing Home in Queens, NY offers outpatient and inpatient physical therapy for osteoarthritis. Contact us or walk in for more information.
Resources:
https://www.arthritis.org/diseases/osteoarthritis
https://my.clevelandclinic.org/health/diseases/5599-osteoarthritis
https://www.arthritis.org/diseases/more-about/slowing-osteoarthritis-progression
This article contains informational and educational materials and does not replace health or medical advice. For questions or concerns regarding your medical condition or health objectives, speak to a qualified physician or healthcare provider.