Hip and Knee Replacement: Can Rehab Help?
There are several reasons why a senior may need a hip and knee replacement care.  One common factor is how difficult it is to adjust after getting a replacement.
Do you have a senior with a hip or knee replacement? Read this post to find out how a rehab can help them physically adjust.
Often, the recovery period for after such a procedure is quite lengthy, not to mention painful. The point of getting new joints is that they can resume their active lifestyle – just the way they lived prior to have a busted hip or a bad knee.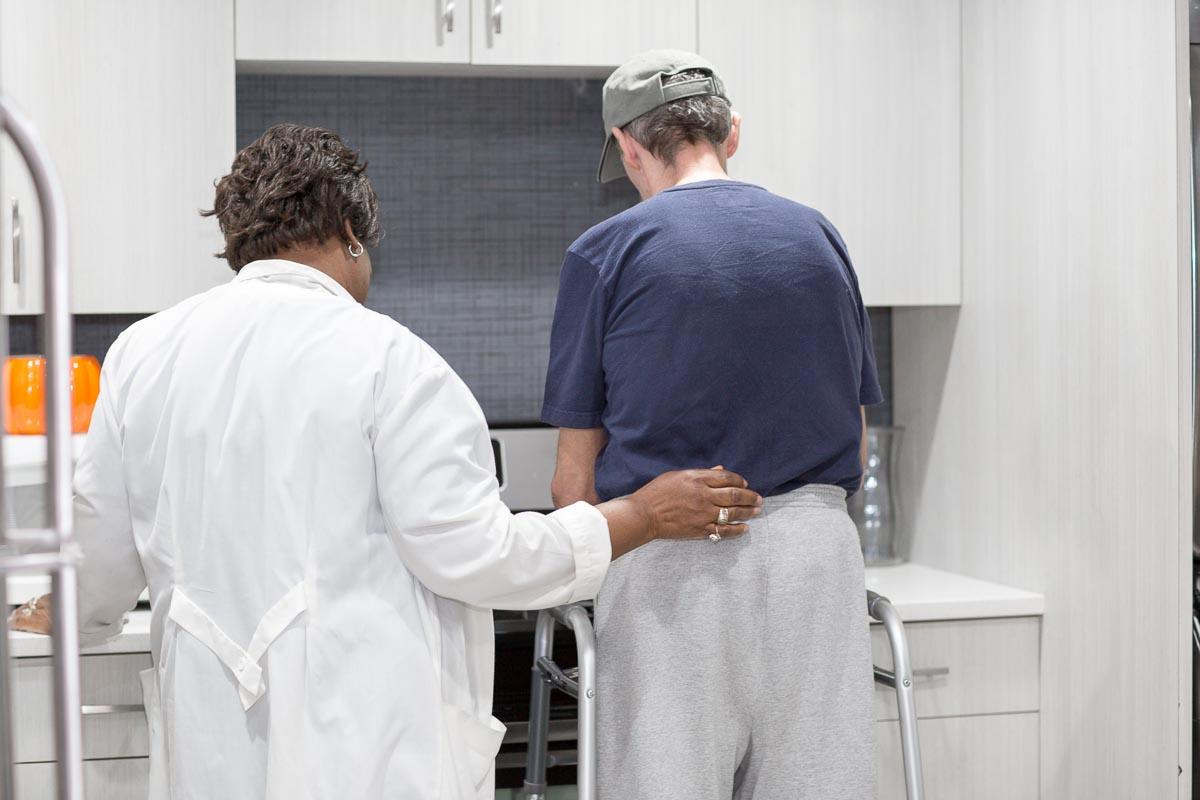 Lack of proper physical exercise and guidance is the prime culprit for the prolonged and painful recovery period. Your body needs to get used to the new joint that has now been placed inside it. For this, it must be exercised properly. Some seniors do perform these exercises, but they are not consistent.
They have nobody monitoring them, so they often end up skipping on them.
Rehab for hip and knee replacement
This is where a rehab can come in handy. Going to a rehab for physical therapy can be one of the best decisions a senior with a joint replacement can make. And with that in mind, Fairview Rehab and Nursing Home is an excellent option to consider.
What makes Fairview such a good place for physical therapy for seniors with hip and knee replacement? For starters, they have licensed, experienced and thoroughly professional physical therapists working there. This means that the physical therapy sessions will be taking place under someone who actually knows their job. Part of physical therapy session delivering effective results actually depends on how the therapist is.
The physical therapists working at Fairview are committed to providing seniors with the highest level of functioning. They do this my designing a physical therapy program which is specific to the needs of the senior. What their present state is, what kind of exercises would be most suitable for their condition etc. are all important factors. Based on these factors an individualistic physical therapy program is designed.
How the seniors actually perform these exercises is another important concern for the physical therapists at Fairview. The right posture is critical; otherwise the exercise may well prove to be counter-effective and could potentially result in further injuries.
The rehab programs at Fairview are nothing short of amazing. Other than physical therapy, they also offer occupational and other therapy programs. If you are looking for a short-term rehab program for your senior, Fairview will have you covered. In fact, they will also have you included! The professionals working here understand just how important it is for the families of seniors to always be on board.
You can also choose Fairview's outpatient rehab services for hip and knee replacement. You will find this place perfect for rehab therapies. In fact, it is the most convenient outpatient rehab center in Forest Hills, NY. They have a comprehensive set of rehab activities comfortably located within the same facility.
For this purpose, goals and progress is always discussed with the people concerned.
Fairview rehab is one place which really goes the extra mile for their clients. As the seniors are discharged from the rehab, the therapists ensure that this process goes as smoothly as possible.
One thing is clear: At Fairview Rehab and Nursing Home in Forest Hills, NY, no senior will ever feel left out. They will spend their time amidst compassionate people who will take care of them like family. In addition, Fairview's rehab staff are adept at managing hip and knee replacement.
This article contains informational and educational materials and does not replace health or medical advice. For questions or concerns regarding your medical condition or health objectives, speak to a qualified physician or healthcare provider.