How Can Physical Therapy Help Improve Your Heart Health?
People recovering from heart problems can benefit enormously from doing the right kind of exercises. Cardiovascular or aerobic activity gets the heart and lungs moving and strengthens the heart and blood vessels. Physical therapy for heart health is, therefore, an essential part of cardiac rehab.
Fairview Rehab and Nursing Home in Queens NY offers inpatient and outpatient physical, occupational, and other rehab therapies. These are proven ways of helping patients regain strength and recover after surgery.
However, as each patient has a different set of health issues, doctors recommend an individualized approach to physical therapy. What follows is a brief, general overview of the benefits of physical therapy for maintaining a healthy heart.
Physical Therapy For Heart Health
Physical therapists are highly skilled in assessing musculoskeletal issues and mobility and advising on an appropriate exercise routine. They not only design tailored exercises for a patient's specific needs, but carefully monitor progress. When required, they may tweak the exercise program or change some of the routines to ensure maximum benefit.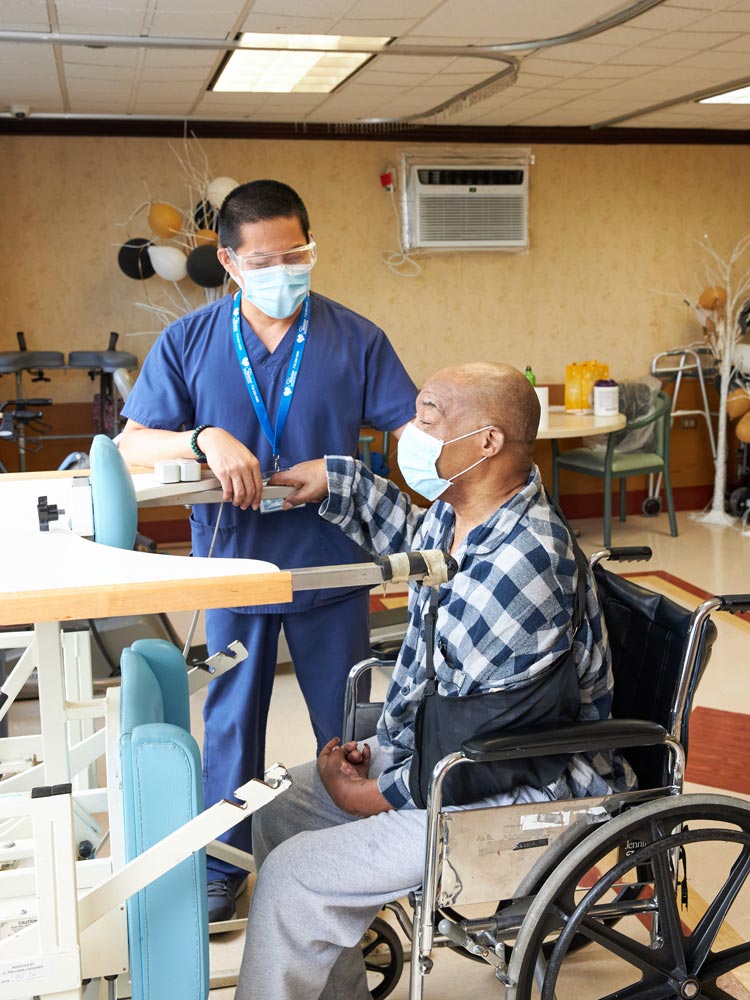 When you walk, jog, dance or swim, your heart and lungs work harder. That, in turn, gets more oxygenated blood pumping round the body, including the brain. Physical therapy for heart health is a one-on-one activity with your physical therapist. It is known to reduce the risk of heart problems and the development of neurological disorders. It also lowers blood pressure and cholesterol and reduces the risk of diseases like diabetes.
It helps regain strength
Patients recovering from heart problems will start with a few minutes of low intensity exercises every day. Depending on progress, your therapist may gradually extend the intensity, duration, and variety of exercises. Building up your strength through exercise also helps decrease fatty tissue.
Physical therapy for heart health builds up your muscle and bone strength, as well as your balance and coordination. This will help prevent falls, a common risk for elderly patients. Breathing and other exercises such as with yoga, Tai Chi, and Pilates, can improve posture, strength, and self-esteem.
Education
One important aspect that is often overlooked is education. Explaining to patients the benefits of physical therapy and the importance of gradually building up strength is important. It helps patients take responsibility and motivates them to stick at the task in hand.
Education can also stress the importance of lifestyle changes alongside physical therapy for heart health. These will include advice to quit smoking, reduce alcohol intake to a minimum, and have a healthy diet. At the same time, education will stress the importance of not overdoing it.
Fairview Rehab and Nursing Home in Queens NY closely monitors the progress of patients undergoing rehab after cardiac surgery or other heart issues. Our skilled professionals often emphasize physical therapy for heart health because we know it produces great outcomes.
Contact us if you would like to find out more about our rehabilitation services. Call us or walk in to see our facilities and talk to us. We are here to answer any questions and concerns you may have.
This article contains informational and educational materials and does not replace health or medical advice. For questions or concerns regarding your medical condition or health objectives, speak to a qualified physician or healthcare provider.