Rehab After Orthopedic Surgery – Can It Relieve Your Pain?
Orthopedic pain refers to chronic or acute pain in joints, ligaments or muscles and can impair mobility. After surgery on a limb or on your back, you may well feel persistent pain. In most cases the remedy is orthopedic surgery rehab. Your post-surgery therapy will involve physical therapy, and other rehab therapies, tailored to the specific needs of the patient.
No two orthopedic issues are the same and any rehab will need to be specific to each individual. Below is an outline of the benefits of rehabilitation for people who have had surgery to treat an orthopedic problem.
Seek advice from your doctor or physical therapist to ensure you can benefit from the best options to relieve pain.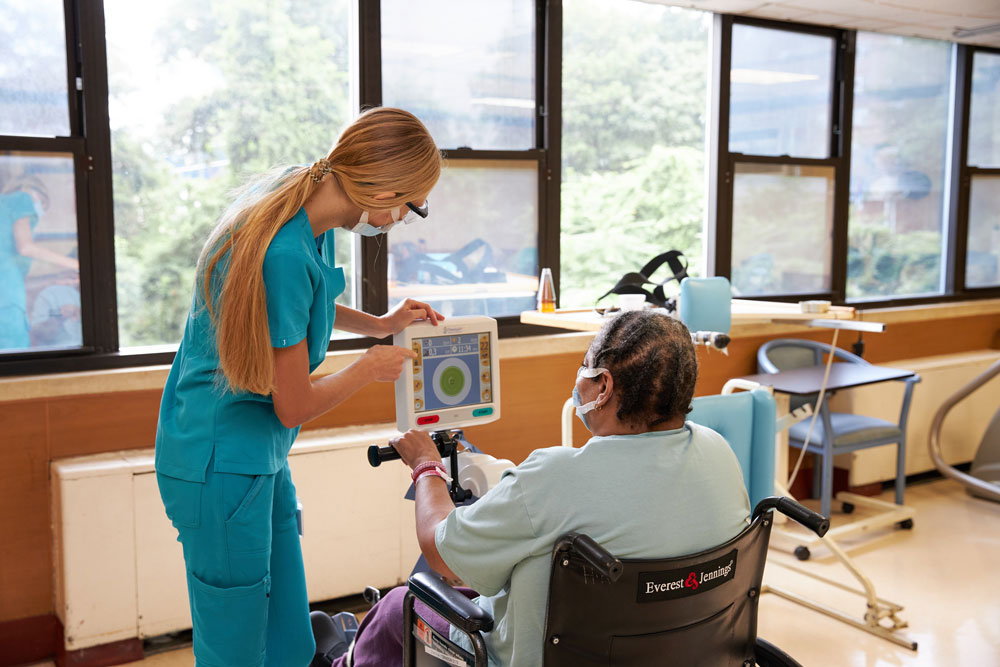 How Long Is Orthopedic Surgery Rehab?
Acute orthopedic pain is highly likely after an amputation or operation to repair a dislocation, fracture, or hernia. The duration of rehab after orthopedic surgery will depend on many factors, including the patient's overall health and frame of mind. How quickly they recover will obviously depend on the severity of any injury or illness affecting the musculoskeletal system.
Typically, intensive therapy is reserved for severe cases which are treated in hospital. Less severe cases may be suitable for follow-up outpatient orthopedic rehab. In either case physical, occupational and other therapies may be brought to bear to speed recovery and alleviate pain.
Postoperative pain in orthopedic patients usually goes through several stages, each requiring a different approach. In many cases orthopedic surgery rehab can begin straight after surgery with gentle physical therapy to improve flexibility. Such therapy can increase blood flow to damaged tissue or joints and also – counterintuitively perhaps – relieve pain.
Why rehabilitation is important for orthopedic patients
Orthopedic surgery rehab is vital to ensure the quickest possible recovery for damaged muscles, bones, joints, tendons, and cartilage. The aim is to improve strength, body function, and flexibility and relieve postoperative pain. Rehab can help reduce the need for pain medication and reduce the risk of a fall. Follow-up care after hip or knee replacements can also help patients get the most benefit from assistive devices.
Orthopedic surgery rehab may also involve occupational therapy which can help you learn new ways to perform certain tricky maneuvers. These may be needed to carry out some of the tasks of daily living such as dressing and washing. Helping patients care for themselves and enhance their independence is a key goal of occupational therapy.
Fairview Rehab and Nursing Home in Queens NY specializes in providing top quality inpatient and outpatient rehab therapies designed to speed up pain-free recovery after surgery. We create personalized treatment programs which we adjust as recovery proceeds. Orthopedic surgery rehab after hip and knee replacement or motor accident, fall helps patients get back on their feet.
Do contact us to find out more about our rehab orthopedic therapies, such as physical therapy and occupational therapy in Queens NY. Call us at (718) 263-4600. We are here to answer all your questions and concerns.
This article contains informational and educational materials and does not replace health or medical advice. For questions or concerns regarding your medical condition or health objectives, speak to a qualified physician or healthcare provider.