Therapy After Hip Replacement – The Fastest Way to Recover
Hip replacement surgery is recommended for those suffering from hip pain. Such pain can be the result of osteoarthritis, rheumatoid arthritis, injury, or other medical conditions. Physical therapy after hip replacement surgery is the fastest way to recover and get you back to your normal life.
At Fairview Rehab and Nursing Home in Queens NY, we offer inpatient and outpatient rehab therapy, including physical therapy and occupational therapy for those recovering from a hip replacement. Our therapists guide you through physical therapy exercises to ensure they are done properly and at the right pace. For more information on therapy after hip replacement, check out the following sections. Please be advised that this information is for educational purposes only.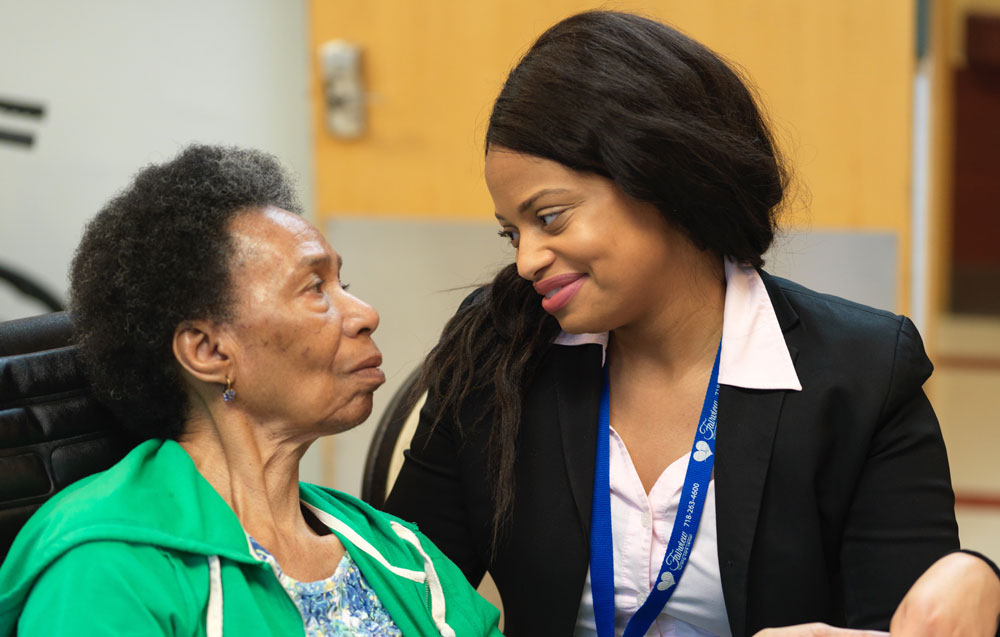 How Long Should You Do Physical Therapy After Hip Replacement?
There is no set time limit on how long you should continue your physical therapy. There are several stages to the recovery process, though patients may move through these stages at varying paces. Some individuals resume light daily activities after 3 months while others require more than 6 months for a full recovery.
Even after you're moving around on your own, you may want to continue your joint replacement and physical therapy after hip replacement. This will ensure that your strength, balance, flexibility, and joint motion continue to improve. Even after you're fully functional, you still may experience weak muscles in your hip for up to 2 years. Continued physical therapy during this time will reduce the risk of injury or pain.
Do you really need physical therapy?
There are several reasons that you need physical therapy after surgeries like hip replacements. First of all, physical therapy will ease any pain and swelling after your surgery. You'll also learn exercises that will help you increase the muscle strength in your legs. These are designed to get you back on your feet and moving comfortably.
When you're back at home, you'll be given new exercises to do on your own. These are designed to improve your joint movement to increase your range of motion. Some exercises will also help you improve your balance to prevent falls. You'll also continue to strengthen your muscles to ensure you can get back to your normal daily activities.
When do you start rehab therapy?
Physical therapy usually begins a few hours after your surgery. You aren't required to do any strenuous activities, though you are encouraged to get out of bed. Once you can regain your feet, you'll then be given crutches or a walker to practice with.
While in the hospital after a hip replacement, your therapy will also include getting in and out of a chair. Some strengthening and flexibility exercises that you can do in bed will also be encouraged. You'll likely speak with an occupational therapist during that time as well. They will teach you tasks like putting on shoes, moving around your home, and how to safely use the toilet.
Your physical therapist will work with you during this time to ensure you know the proper techniques for your exercises.
This article contains informational and educational materials and does not replace health or medical advice. For questions or concerns regarding your medical condition or health objectives, speak to a qualified physician or healthcare provider.