Fairview Nursing & Rehab Home in Queens, NY, offers its patients the best possible nursing care. Our well-trained and highly-professional nurses provide excellent care for people with physical disabilities and chronic illness. They are well-equipped to deal with hip fractures, knee replacements, wound care, IV therapy, medication administration and many other services.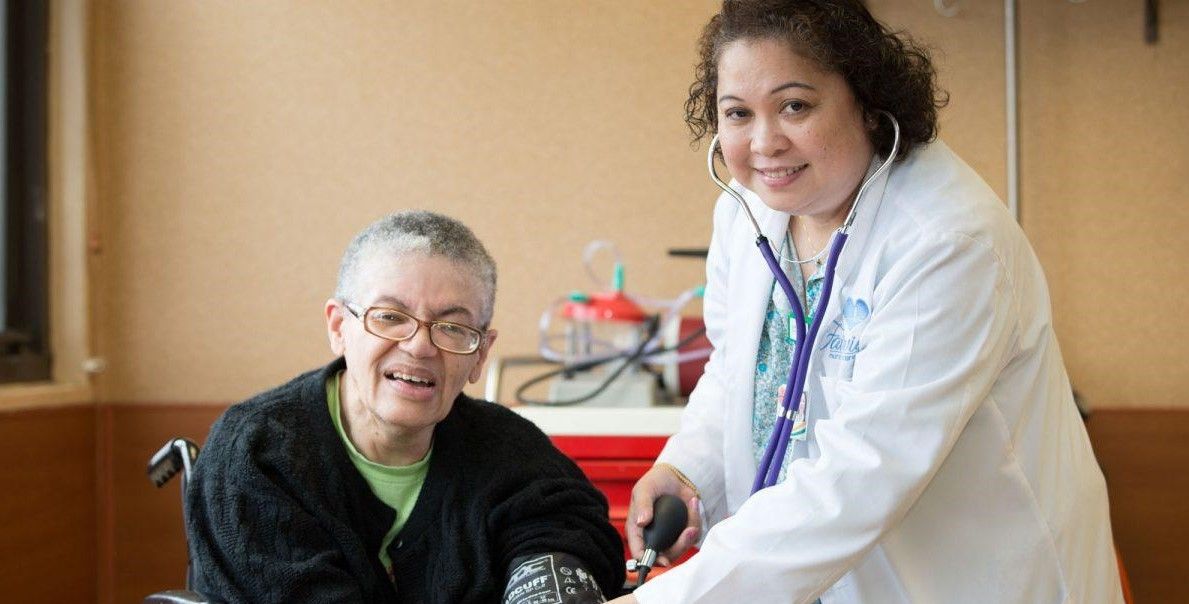 Round-The-Clock Nursing Care
Our Registered Nurses and Licensed Nursing Practitioners provide round-the-clock care of any level necessary.
They all have solid acute-care and clinical skills and are BCL and/or ACLS certified.
Languages
We cater for clients from diverse language backgrounds. At Fairview, we have interpreters and some of the nurses are bilingual. Among the staff are speakers of Russian, Hebrew, Chinese, Nepalese, Haitian, Spanish, Polish, Burmese, and German.
All nursing staff know basic words like a "pain", "water", "bathroom" and many others in all these languages. In addition, new residents are provided with a communication aid showing pictures and words in their language alongside English.
Individualized care
Based on our residents' specific needs, we design an individualized care plan for each resident. Our comprehensive care programs maximize results and give each resident what he or she needs in terms of nursing care. Our nurses work closely with our social workers, the rehab team of occupational, physical, speech therapists and doctors. They carefully evaluate the condition of each patient to design the best care plan. And the aim is to ensure that every individual can return to their prior level of functioning.
Our approach
Our nursing staff bring hope, perseverance, creativity and dedication to our residents. They provide therapy for those who have suffered a stroke, dementia, orthopedic injury, traumatic brain injury or other neurological conditions.
Come and visit us at Fairview Rehab and Nursing Home in Queens, NY, to experience the high quality of our nursing care.