Benefits Of Fun For People With Limited Mobility
Disease, disability or injury after an accident or fall can often leave people with restricted mobility. However, that does not mean that they can't or shouldn't enjoy all the things that the rest of use enjoy. People with limited mobility like to entertain and be entertained and having fun is part of who they are.
Moreover, having fun is not only normal – it's very good for you and your health. Having limited mobility should never prevent you from enjoying the company of others and having fun and a laugh.
Having fun means different things to different people whatever their situation. For some it might mean quietly doing a jigsaw puzzle. For others it might be having a jolly good singalong, or reminiscing with friends about past events. Others might get huge enjoyment from board games, quizzes, music or watching films. In other words, all entertainment and fun activities are very good for your health!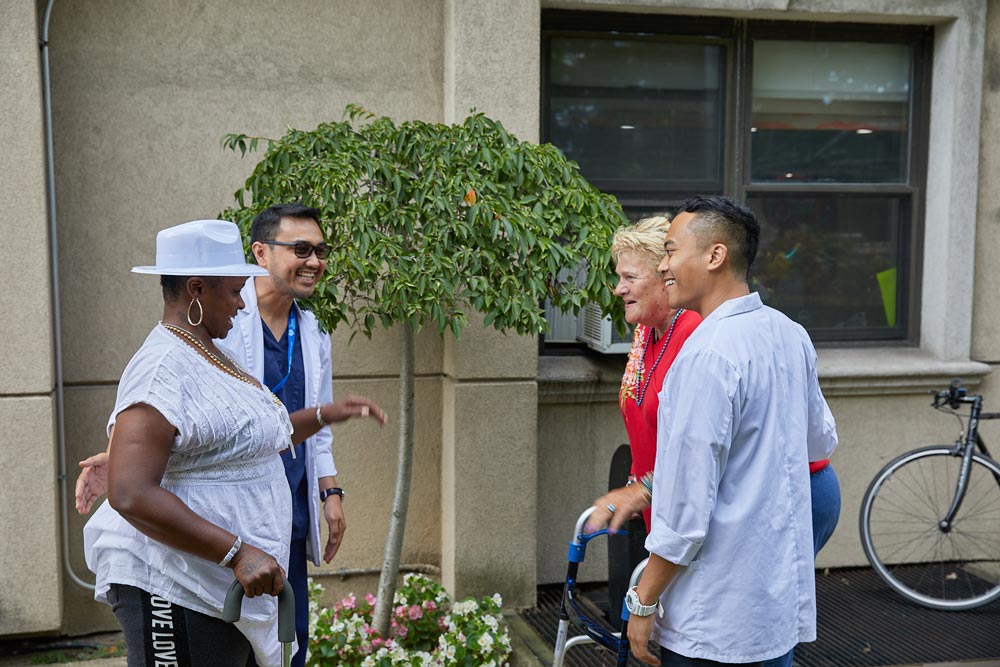 Benefits Of Fun Despite Limited Mobility
While traditional physical and occupational therapy can help people after a minor stroke, never underestimate the healing power of fun. Engaging in enjoyable pursuits and activities in a stress-free and supportive environment is key to better health outcomes. With encouragement from friends and family, people with mobility issues can benefit enormously from games, outings, concerts or talks.
People with disabilities need lots of emotional support but don't want to be deprived of fun times. They don't want to be treated any different from other people. Of course, they will enjoy taking part in special meals and get-togethers at key times of the year like Christmas. They love to make fun of themselves and others and enjoy a good laugh. Recreation and fun times help relieve stress and have huge health benefits.  
Fun activities
Doing arts and crafts is a great way for people to focus on a task and make new friends. But there are also so many other ways in which people with limited mobility can have fun. Keeping fit is important, and people with restricted mobility can benefit from things like chair yoga or chair aerobics. Other fun activities for the physically challenged include a wide variety of games – not just board games.
Fairview Adult Day Care Center provides door-to-door transportation so clients can benefit from the many entertainment activities we put on. Our recreation program includes live music and special events to mark birthdays or celebrate national holidays.
We also organize discussions on topics of interest and educate people about health issues. In addition to traditional therapies, we place emphasis on social activities that get people talking and laughing. After all, even people with limited mobility need to have fun in their lives!
The loss or partial loss of mobility should not be the end of good times. Pulling someone's leg, or exchanging banter with peers, friends, family, or day care staff makes life worth living.
This article contains informational and educational materials and does not replace health or medical advice. For questions or concerns regarding your medical condition or health objectives, speak to a qualified physician or healthcare provider.