What Are Inpatient Rehab Holiday Activities
Medical conditions don't take time off over the holidays. Despite wanting to spend this time with your family and other loved ones, it may not always be possible. Luckily, there are many ways to still enjoy yourself without reducing your care. At Fairview Rehab and Nursing Home in Queens NY, we offer a variety of inpatient rehab holiday activities. These can include live music and concerts, pet therapy, baking classes, holiday parties, and tasty meals shared with other residents.
Fairview is a rehab and nursing home, designed to accommodate those with a variety of medical needs. These can include care after surgery or accidents, heart conditions, or brain injuries. We also work with those in need of temporary care, such as IV therapy, wound care, physical therapy, rehab therapy, and nursing care. If you or your loved one stays with us and need care during the holidays, the following inpatient rehab holiday activities are available to enjoy.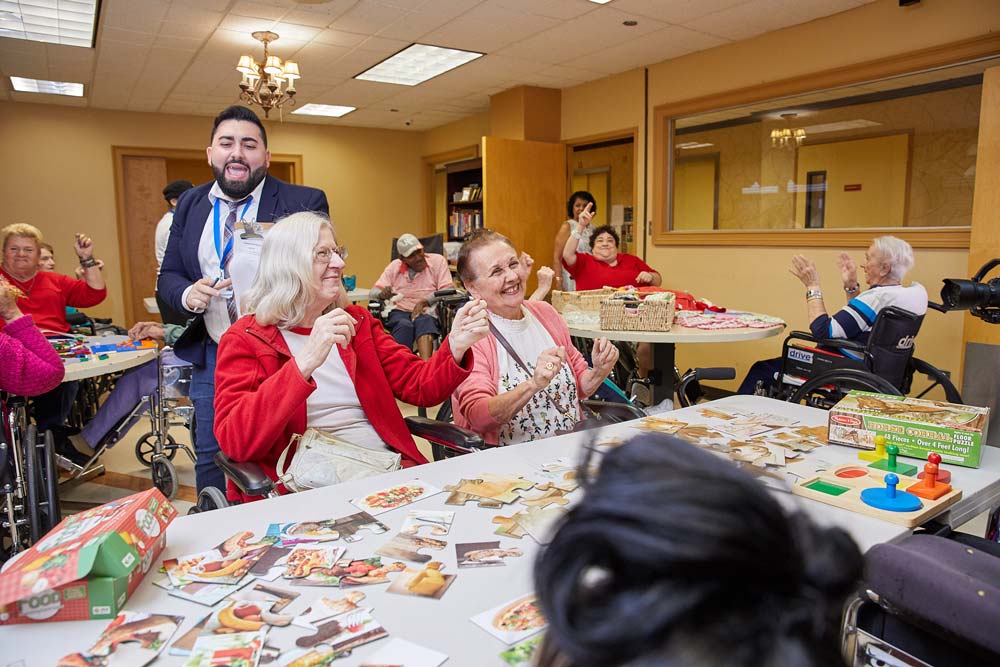 What Activities Can Patients Expect In Inpatient Rehab During Holidays?
Though many businesses shut down or reduce their hours over the holidays, for rehab facilities, it's business as usual. In fact, there are a few inpatient rehab holiday-themed activities, as well as the regular rehab options. Baking classes are offered for creating some fun holiday treats. Community trips to holiday events and in-house holiday parties are also on the list. There are even some tasty holiday meals to share with other residents or visiting families.
Other activities can include holiday decorating, art therapy to make gifts and cards for loved ones, and caroling. Games and movie nights can keep you entertained over the holiday season. Your family can also visit you at the facility, so you don't miss out on your time with them.
Of course, you'll also have other rehab options, depending on the type of care you require. Pet therapy helps you maintain socialization and a positive outlook while relieving stress and reducing blood pressure. Physical activities like aerobic, wheelchair aerobics, Zumba, and yoga can keep you moving. Writing, drawing, and jewelry-making let you tap your creativity.
Regardless of your care needs, there are likely several activities to keep you busy and entertained at inpatient rehab during holidays. These activities help maintain your holiday spirit, even when you can't celebrate at home.
Why do people stay in rehab during holidays?
There are several reasons people stay in rehab during the holidays. They may be in need of physical therapy after a surgery, accident, brain injury, or stroke. Emotional support may be needed to manage stress, reduce worry, and increase positivity. You may also require exercise to strengthen your body and boost your mood.
There are some temporary rehab needs to consider as well, such as joint replacement care to regain mobility. Ileostomy care to monitor your stoma and ensure a quick recovery is also offered. Occupational therapy, physical therapy, and post-surgery therapy are other needs that could require a stay at our facility over the holidays.
Regardless of the reason, having some inpatient rehab holiday activities available will ensure you don't miss out on the holiday season. You can pick your favorite activities to participate in on your own, with other patients, or with loved ones.
This article contains informational and educational materials and does not replace health or medical advice. For questions or concerns regarding your medical condition or health objectives, speak to a qualified physician or healthcare provider.