Why Looking Good Is Important For Happy Aging
Throughout our lives, our looks are an important part of who we are. We spend money on hair and beauty products. Wear clothes and jewelry to enhance our appearance and help us look stylish. Exercise regularly to keep our bodies trim. Eat healthily and go on the occasional diet …
Why should that change as we get older? Taking pride in our appearance should not be something just for the youth of today. In fact, we believe that looking good is an important step in happy aging.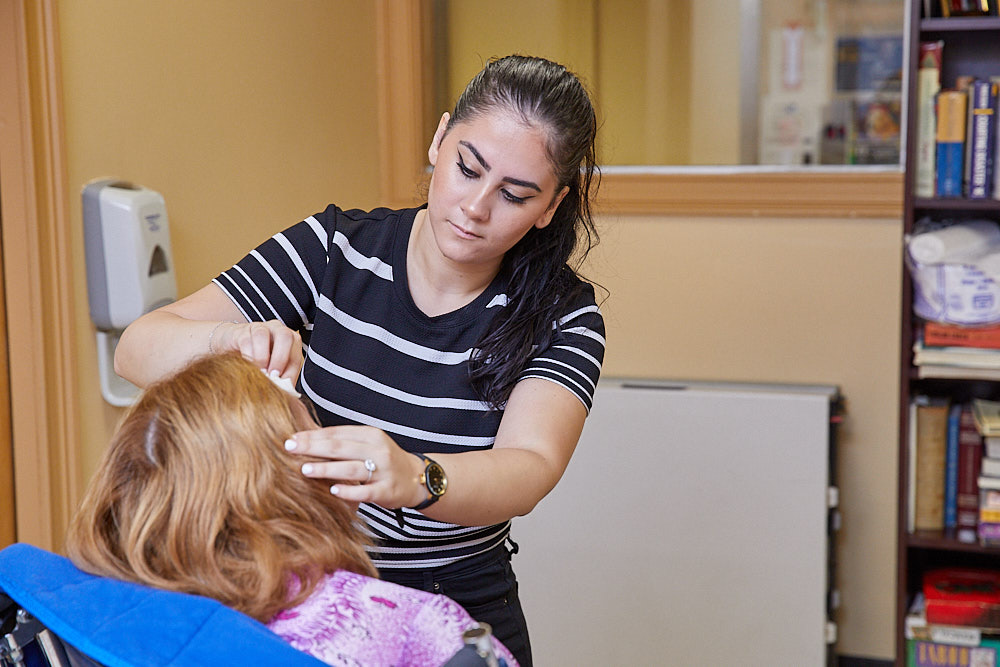 Looking good is feeling good!
When we look good, we feel good about ourselves. The better we look, the happier we are. And the happier we are, the more confident we feel.
We have all had those moments where our appearance has changed the way we feel. Remember how great it was when you walked out of the salon after the perfect haircut? Or when you wore that new outfit for the first time? Or when you put on that matching necklace and earrings?
That confidence helps us feel good which, in turn, helps with our health and well being.
Love yourself
They say "love yourself first and everything else falls into line". How true that is throughout every stage of life. And the best way to love yourself it to have confidence in the way you look.
It is not always easy. Friends and family can all tell you how great you look. But sometimes it is hard to believe them. Take pride in how you look and you will see just how great you are every time you look in the mirror!
If you love yourself, everything around you really does fall into line.
Regular moderate exercise
We all find excuses to put off having to do regular exercise. But, exercise is important in helping to keep our bodies – and minds – healthy and active.
Take yoga as an example. It's a great way to tone your body without the fuss of needing special equipment. You go at your own pace, improving with every session.
All the stretching helps the muscles and joints stay flexible. You'll also burn off calories which helps with weight loss. It's an all-round workout to keep you looking good.
Here at Fairview, we run regular yoga classes which are suited to persons of all fitness levels and ages.
Parties and more..
We hold regular parties, which provide the perfect excuse to dress to impress. Our beautician is on hand to do your make-up. Or to give you that hairstyle you have always wanted.
We even hold regular classes where you can make your own jewelry. Show it all off during our annual fashion parade, where everyone is encouraged to take part.
Fairview Rehab and Nursing Home is a 24/7 facility in Queens, NY. We provide top-quality care in a relaxed, social, and warm atmosphere. Our staff is experienced and always on hand to make sure that you are happy, healthy, and enjoying life.
This article contains informational and educational materials and does not replace health or medical advice. For questions or concerns regarding your medical condition or health objectives, speak to a qualified physician or healthcare provider.