Accident Injuries: What To Do To Avoid Mistakes
Serious accident injuries—including head, neck, spinal and facial injuries—need urgent medical treatment which may need to be followed by rehabilitation therapies. Your individualized treatment plan may also include nursing care and different therapies as recommended by the doctor after your accident injuries.
The recovery process after such injuries takes time and it's a great mistake to stop treatment too soon.
Rehab After Accident Injuries
Patients who have suffered an accident injury need to be carefully checked and evaluated for signs of permanent disability. After appropriate treatment in hospital, many patients, depending on their injuries, usually need rehab therapies. These therapies are aimed at restoring your physical abilities.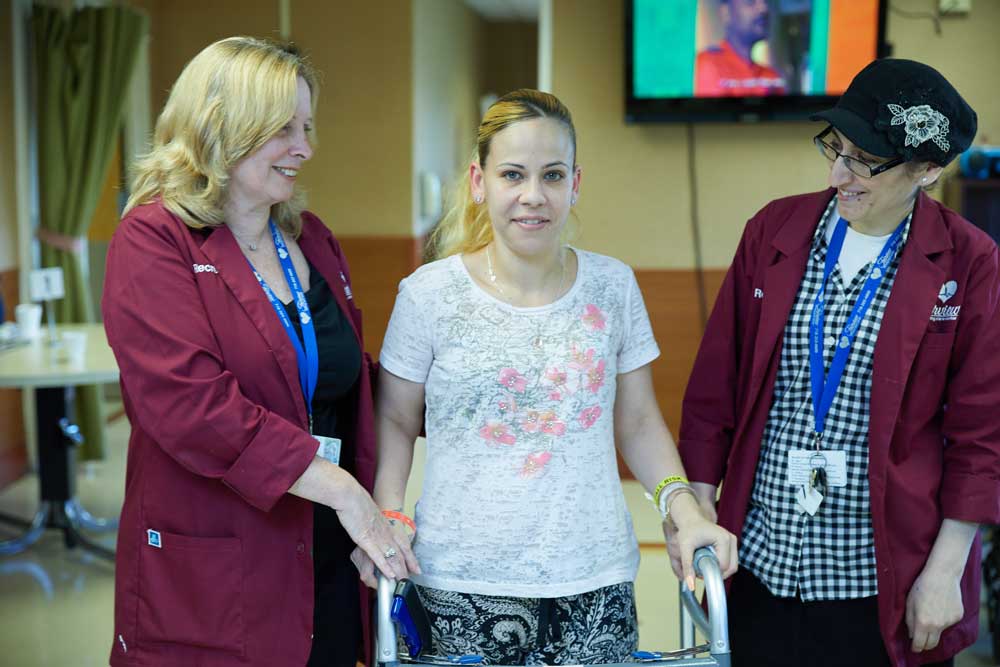 Physical Therapy
A key therapy is physical therapy, which can build up muscle strength, balance and flexibility. You may need to get this therapy for weeks or even months, depending on your condition. Physical therapy also helps circulate blood and oxygen around the body which aids the healing process.
Another benefit of physical therapy is that it helps with pain. Furthermore, it's great for morale when small improvements build up over time to make a real difference to your independence.
Occupational Therapy
After accident injuries you may also need occupational therapy. This may be necessary to restore function and improve mobility in patients. Its main goal is to help relearn doing activities of daily living in a safe way.
Rehab therapies can also be an enjoyable activity which keeps you active and physically and mentally alert. In addition, they are a great way to socialize.
Socializing, emotional support and communication are all part of rehab to speed up recovery after accident injuries.
Depending on a patient's injury, speech therapy may also be an important component of your treatment plan. Patients who have come from an acute care setting with serious facial injuries may well benefit from speech therapy.
Don't Stop Treatment Too Soon After Your Accident Injuries!
Therapies are not a quick fix and take time to be truly beneficial. Rehab therapies involve sustained efforts to slowly build up your physical and emotional well-being. So, the aim is steady progress, allowing time for your body to adjust and injuries to heal.
A friendly and caring environment with some fun activities and entertainment are normally part of the overall care package Combined with loving care, therapy can make a huge difference to your rate of recovery after an accident injury. Don't make the mistake of opting out of your treatment program before you can benefit fully from it.
Professional Rehabilitation Is Crucial
Rehab after an accident injury needs professionals to tailor your treatment plan to your specific needs. Therapists and other medical professionals are constantly looking to improve results and adjust treatment options accordingly. They juggle nursing care, pain relief medication for injuries, hot or cold compresses, as well as different therapies to speed up recovery.
Fairview Rehab & Nursing Home in Queens, NY, provides top quality nursing care as well as inpatient and outpatient rehab therapies. Our professional, friendly, multilingual staff are always on hand to deal with any issues. Our therapies, including our award-winning rehab therapy program, help residents recover as quickly as possible from accident injuries.