After-surgery care facilities – the best option to avoid complications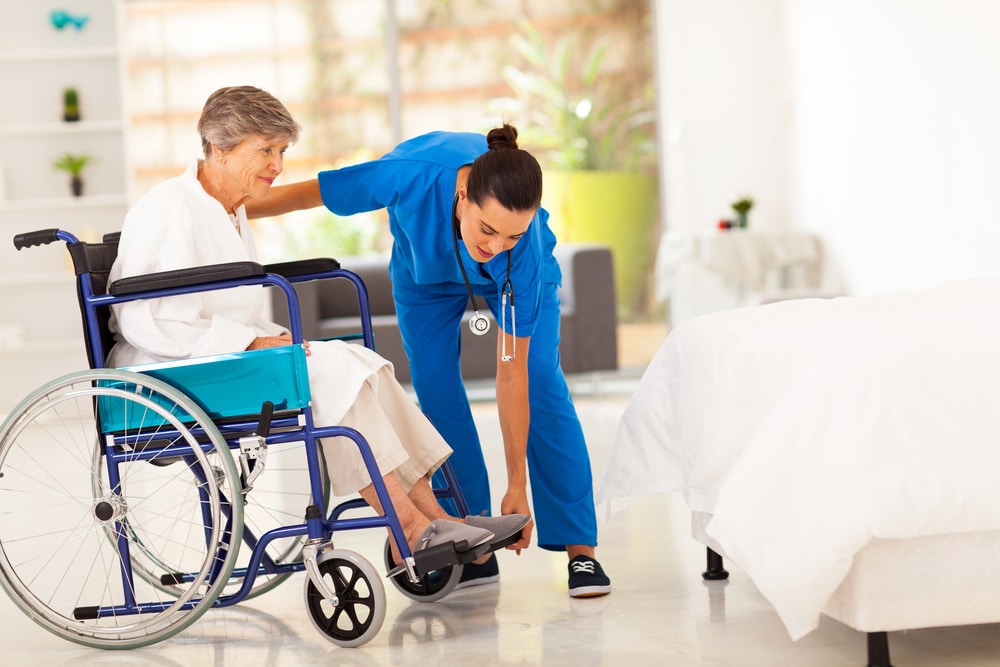 After-surgery care facilities may well be the answer if you or an elderly loved one has had surgery.
Many people require surgery in the later stages of their lives. As we age, joints wear out and hips may need replacing. You may also be more likely to have a fall and break or fracture a bone. If you have a sore or wound, it can take much longer to heal than in a younger person.
However, many people come out of hospital after having had surgery and find they cannot cope alone at home. To avoid finding yourself in this predicament, it's important to plan ahead and think about options before surgery.
Be aware that after-surgery care facilities are not automatically available to everyone. You must be reasonably mobile and able to move around from bed to toilet to dining room. You must be able to get in and out of bed and dress yourself with minimum assistance. And, importantly, you must have the right medical cover and/or sufficient funds to cover costs.
Advantages of after-surgery care facilities
That said, if you fall into this category, a care facility can have big advantages.
Firstly, after-surgery care facilities will always have a doctor who can advise on treatment or change of medication. He or she will supervise your care and tailor it to your specific needs. Such expert advice can help you avoid post-surgery complications and speed your recovery.
Moreover, the doctor will be supported by trained nurses able to keep an eye on you 24 hours a day.
In addition, many rehab and after-surgery care facilities have physical therapists, occupational therapists, and even speech therapists. Such specialists can speed up your recovery and independence.
After-surgery physical therapy
Depending on the kind of surgery you've had, physical therapy can be tremendously beneficial. It can help strengthen your muscles and make you more mobile and thus also more independent.
Some facilities have exercise equipment, and physical therapists can show you how to use it. They can monitor your progress and supervise your exercise plan. They will ensure you do not overdo it and make steady progress by exercising safely. They can also help you improve your balance or better use crutches, a cane or a walker.
Occupational therapy post-surgery
Occupational therapists can teach you practical skills post-surgery. For example, they can help you learn how to get dressed. Such therapists can also keep you occupied through various group activities. When checking out after-surgery care facilities it's a good idea to find out how often such therapists are available. Are they on duty daily or just twice a week?
A friendly and supportive post-surgery environment
Surgery can be traumatic and recovering from it can take a long time, especially for older people. One of the big advantages of rehab homes is the network of support they offer in a convivial setting. It's important to check out all the amenities and available activities for residents when deciding on a care home.
The best ones have staff who are used to dealing with post-surgery cases and have friendly and outgoing staff. After all, your emotional and social well-being is just as important as your physical health.
Fairview Rehab and Nursing Home in Forest Hills, New York, is an excellent place to start your search. Experienced in post-surgery care and rehab, the staff are guaranteed to treat you as one of the family. They also teach you, your family or caregivers about post-surgery care after you leave the facility. Contact us for more information if you are interested in top-quality after-surgery care facilities.
This article contains informational and educational materials and does not replace health or medical advice. For questions or concerns regarding your medical condition or health objectives, speak to a qualified physician or healthcare provider.