Early Rehab for Spinal Injury May Lead to Better Results
You can sustain a spinal injury from a fall, playing sports, or even working a physically demanding job. Regardless of the cause, early rehab for a spinal injury is a must to ensure a speedy recovery. In fact, once the pain has decreased, your physical therapist will likely recommend immediate rehab therapy.
To help with your recovery, there are inpatient and outpatient programs available, depending on the severity of your spinal injury. Your physical therapist will decide which is best to meet your recovery needs. For more information on why early rehab is right for you after a spinal injury, check out the following information. Be advised that this is for educational purposes only.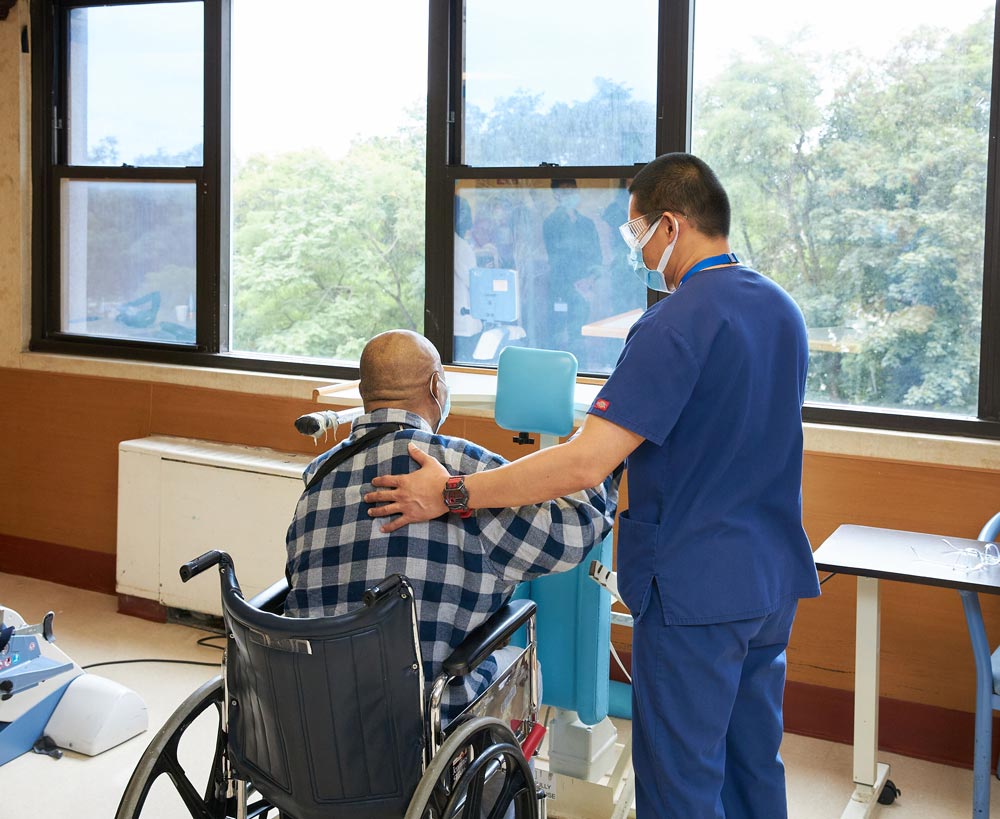 Consider Early Rehab For Your Spinal Injury
A recent study has shown that early rehab after a spinal injury can improve physical functioning during recovery. This speeds up recovery time, stretching and strengthening the affected area for faster results.
Of course, it isn't beneficial to rush your recovery too much. There is always pain associated with a spinal injury. Resting long enough to reduce the pain before beginning your rehab therapies is a must. This will prevent further injury to the area, so you can recuperate properly.
Once the pain has decreased, it's recommended to begin treatment for better physical functioning. There may be a few different therapy options available, so be sure to discuss these with your therapist. They will educate you on the right ones to meet your goals.
How long does rehab take in spinal cord injury?
Spinal cord injuries can be life-changing, depending on the injury you've sustained. Though early rehab for a spinal injury can help speed up your recovery, it won't be instantaneous. Rehabilitation for a spinal injury will likely be ongoing, depending on the type of injury you've sustained.
In most cases, these types of injuries will require several hours of therapy each day. You will also require regular checkups with your doctor for a year after the injury. Though you may have recovered most of your functions after 18 months, rehab may continue for several years.
During this time, your doctor will also monitor you for secondary conditions that could result from your spinal injury. These include chronic pain, muscle spasms, respiratory infections, and pressure ulcers. Due to the injury itself and any secondary health conditions, you may require long-term rehab after a spinal injury.
Fairview Rehab and Nursing Home in Queens NY
To help you recover from your spinal injury, Fairview offers a variety of early rehab options. First, we have both inpatient and outpatient options available, depending on the injury and your recovery needs. The right location can speed up your recovery to get you back to your normal life as quickly as possible.
Fairview also has a couple of early rehab therapy options available for a spinal injury. These are designed to maximize your physical functions and prevent any possible complications. One option is physical therapy, which involves a variety of techniques and technologies to improve strength, balance, and flexibility. Occupational therapy may also be offered to help patients relearn self-care skills to regain their independence.
This article contains informational and educational materials and does not replace health or medical advice. For questions or concerns regarding your medical condition or health objectives, speak to a qualified physician or healthcare provider.