Hip Replacement Recovery: What is The Best Treatment?
With more and more people living longer, hip replacement surgery is becoming more common. Hip replacement recovery can take some time and you will need to be patient. However, knowing what to expect, and things you should avoid doing, will help you achieve the best outcome.
Fairview Rehab and Nursing Home in Queens NY is used to helping patients who have had hip replacements. Our experienced rehab and physical therapists are on hand to guide you as you recover from what is quite a big operation. We offer inpatient and outpatient rehab therapy to ensure the safest and quickest possible hip replacement recovery.
It's important not to get ahead of yourself and do too much too quickly. The main thing is to avoid doing certain things which could undermine your hip replacement recovery. Exercises are highly beneficial if done safely so it's important to follow the advice of your doctor and/or rehab therapy and physical therapy specialist. Let's take a look at what hip replacement rehab involves.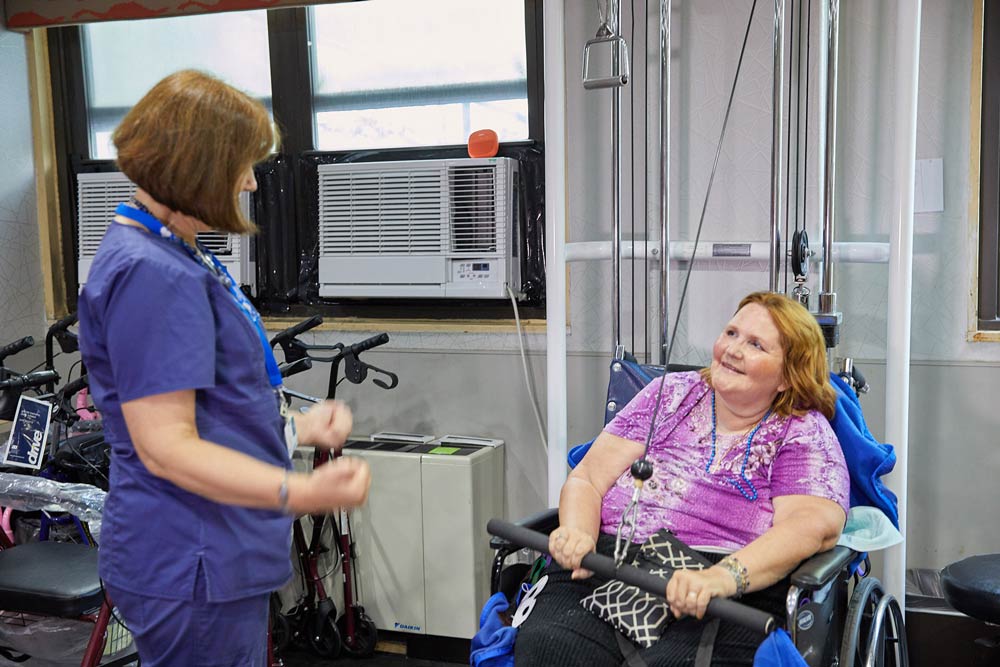 How Fast Can You Recover From Hip Replacement Surgery?
After hip replacement surgery your doctor and/or physical therapist will draw up a tailored rehab plan. The plan will naturally depend on your personal physical condition and medical history. The aim of such rehab is to get you moving and fully mobile again as quickly as possible.
Physical therapy is key in delivering the quickest and best route to a smooth hip replacement recovery. You may be surprised that your doctor recommends physical therapy so soon after surgery. However, the evidence is that physical therapy done in the right way soon after surgery can speed up recovery.
Physical therapy helps improve circulation, muscle strength, flexibility, balance, and overall mobility. After surgery you will be shown how to safely sit up in bed and get into and out of bed. From there, you will learn how to walk short distances with the aid of crutches or perhaps a walker. Your physical therapist will impress upon you the need to do daily exercises to improve range of motion and strength.
Things to avoid
Landing on your feet with a jolt is one of the things you should avoid doing if you want a smooth hip replacement recovery. That means no jumping or skipping and taking great care on stairs. At the same time, you should also avoid a sedentary lifestyle and get out for regular short walks.
You will be advised of specific precautions when bending down, sitting or sleeping to avoid setbacks. Getting on or off the toilet or in and out of a car will have to be done differently. You will need to strictly comply with this advice, perhaps for several months, or longer.
Contact us to find out more about our services and therapies. We are here to answer any questions and concerns you may have about hip replacement recovery. Our admission and finance department representative would be more than happy to answer all your questions. You can also walk in to see things for yourself.