Why Are Rehab Therapies So Important For Neurological Patients?
Adults and elderly patients with brain injuries and diseases, or neurological disorders can benefit tremendously from rehabilitation therapies. This is a therapist-supervised program and requires specialized care. Rehab therapies for such patients can help improve function, reduce symptoms, and improve well-being.
There are three main types of rehab therapies for neurological patients—physiotherapy, occupational therapy and speech therapy. Let's see how these patients can benefit from these therapies.
Physiotherapy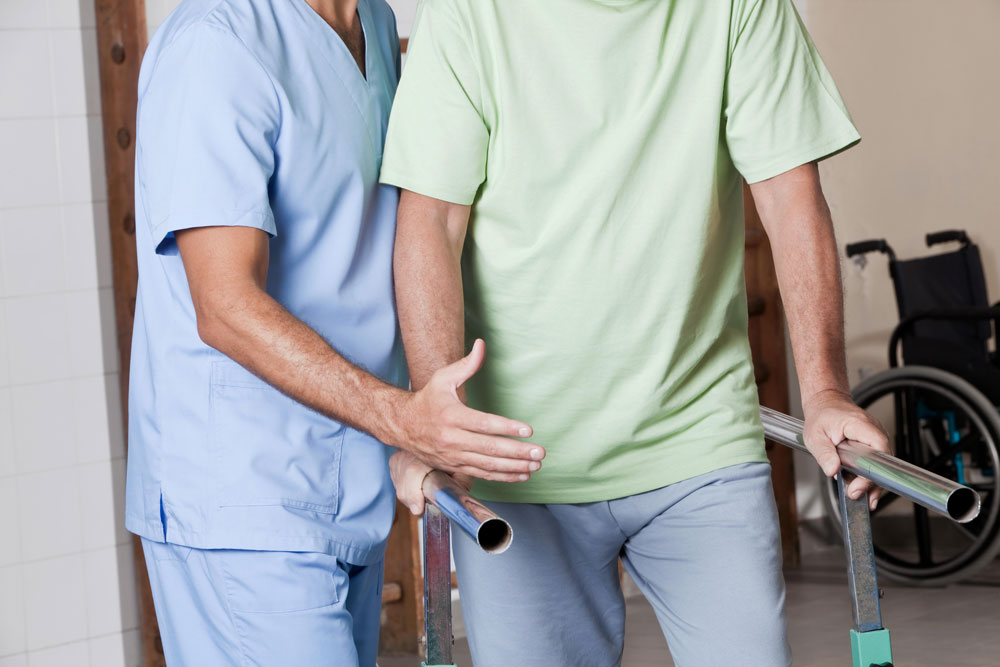 Neuromuscular rehab or retraining often restores a degree of mobility which you would not get without such therapy. Furthermore, building up muscle strength can help prevent falls by focusing on things like balance retraining. All physical therapy needs to be closely monitored to ensure patient safety at all times.
Occupational therapy
Neurological disorders can lead to varying degrees of incapacitation. There may be basic tasks you are no longer able to perform on your own. Occupational therapy is designed to help. It gets you to relearn routine activities to give you maximum independence in your daily life. Also known as "activities of daily living", this is about relearning to bathe, dress, or go to the toilet, etc.
Speech therapy
Neurological causes of speech and swallowing disorders include strokes, head injuries, multiple sclerosis, Alzheimer's and dementia. Speech and other rehab therapy approaches for neurological patients will depend on the type and severity of the disorder.
Patients with dysarthria, which occurs as a result of muscle weakness, may have slurred speech. For such patients, speech therapy may involve exercises to strengthen muscles in the face and throat. All speech therapy is carried out by a trained speech pathologist.
Another common communication disorder is aphasia, which often follows a stroke. The patient may have difficulty speaking, understanding, reading and writing. For these patients repetition of words and phrases, and the use of images, can help. Part of speech therapy usually includes breathing exercises to control your breathing while speaking.
Expert rehab care for neurological patients
Fairview Rehab & Nursing Home in Queens NY, a 200-bed facility, provides skilled nursing care and rehab therapies for adults, seniors and neurological patients. A physician evaluates patients to assess which kind of therapies they are most likely to benefit from. The therapy teams can then start straight away. Highly motivated, qualified and multilingual, our rehab staff provide nursing and personal care 24/7.
We talk to you and your loved ones to find out about dietary requirements and recreation preferences. This is part of our multi-disciplinary rehabilitation program at Fairview. State-of-the-art equipment ensures that Fairview is at the cutting edge of rehab. All rehab therapies are one-to-one which ensures attention to detail and the building of a rapport between patients and staff.
If you live in Queens NY, you should look no further than Fairview Rehab & Nursing Home. The Home offers both outpatient and inpatient rehab therapies in a beautiful setting.
To find out more don't hesitate to contact us and ask about our rehab therapies for neurological patients.
Fairview – a great nursing home
Fairview Nursing and Rehab Home in Queens, New York, ticks all the boxes. Making our patients as independent as possible, as quickly as possible, is our aim. To that end, we have all the regular curative therapies and more, and patients speak highly of them.
When you visit you will see that patients are well-cared for and treated like one of the family. A friendly smile or a bit of banter is never far away, and everyone takes great pride in their work. Feel free to ask the nursing home, including its nurses and therapists, any question you like.
Our Home is spotlessly clean and pleasantly decorated, with rooms, bathrooms and hallways kept spick and span 24/7. There are ample plants dotted around the place. In summer our patio is popular with residents, too.
Fairview accepts most insurance plans, including Medicaid, Medicare, commercial insurance policies and private funds.
Visit us!
We admit patients only after we have assessed them. That way we know they can benefit from the services we provide. The care we offer matches the needs of our patients, including on an emotional and spiritual level. Don't think twice about contacting us and asking our staff any questions you like!
This article contains informational and educational materials and does not replace health or medical advice. For questions or concerns regarding your medical condition or health objectives, speak to a qualified physician or healthcare provider.