Short-Term Rehab: What Is It, And How Long Does It Last?
At some point in your life, you may need short-term rehab to recover from an injury, accident or illness. This special care and rehab therapy is designed to help you recover, regain independence and boost your confidence.
Doctors may refer patients for a short stint of rehab for wound care, IV (Intravenous Therapy) therapy, or care for infectious diseases and many other conditions.
What Is Short-Term Rehab?
It involves round-the-clock care and access to physical, occupational, or therapeutic rehabilitation services. After all, nursing and rehab centers aim to help you return home and live independently as soon as possible.
Short-term rehab may be ideal for patients developing serious medical complications. People who are recovering from surgery are best suited to short-duration therapy and rehab.
Nurses check up on your medication and make sure you take the right pills at the right time. They offer general wound care and can also administer treatment with IV fluids.
A top priority for nurses is preventing infection or re-infection. Short-term rehab therapies can speed up a smooth path to recovery. They also boost morale and help you re-learn the skills you need to live a normal life again.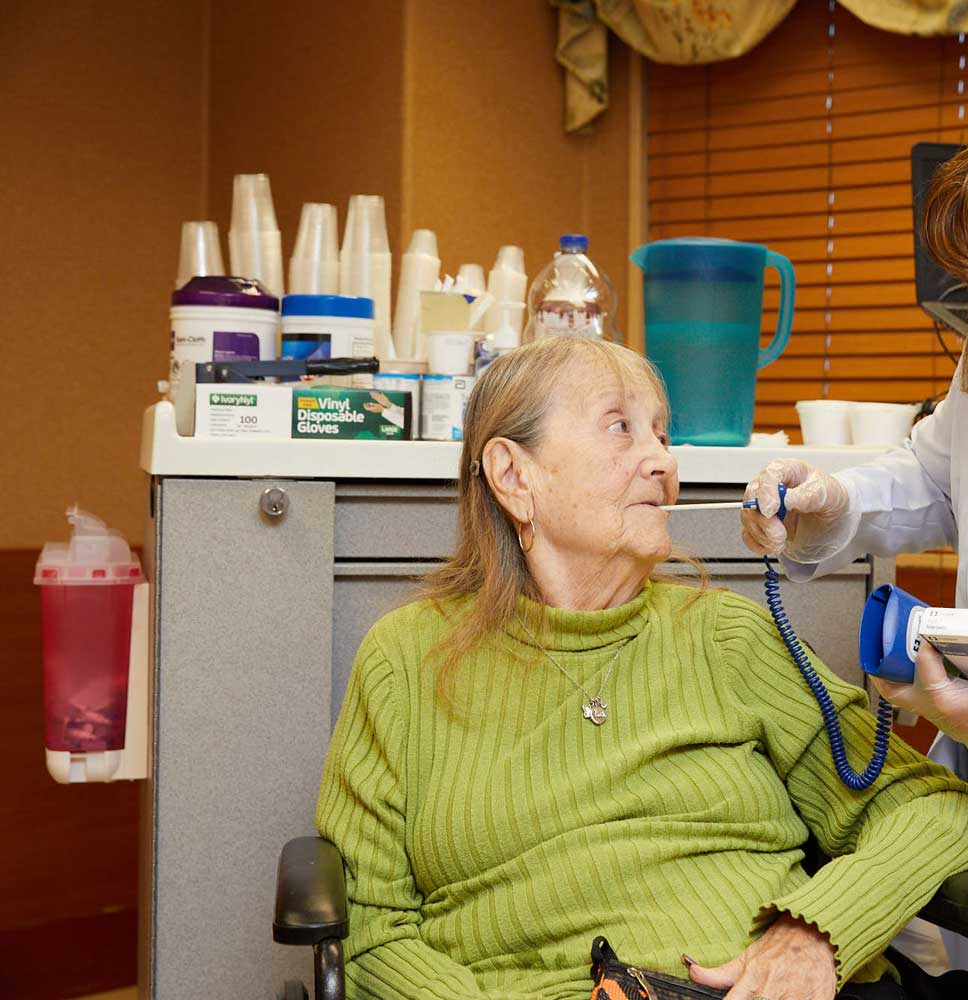 How Long Does Short-Term Rehab Last?
The duration of short-term rehab depends very much on a patient's specific care needs and overall medical condition. Trained medical professionals will assess a patient's condition and recommend a personalized rehab plan.
There is no fixed duration, but in most cases, short-term care and therapy lasts between one and four weeks. This gives patients sufficient time to recover, regain strength and stamina, and safely get back into their daily routine.
Short-Term Rehab Versus Nursing Home Care
While nursing homes may often be more residential primarily, short-term rehab facilities provide therapeutic care and/or rehabilitation services to those disabled or injured or sick. Doctors often refer patients who have spent time in hospital to these facilities for follow-up care.
Nursing homes offer longer-term care and are ideal for people with chronic health conditions or needing special care and support. Rehab over a short time period, on the other hand, may be for those with relatively minor health problems. The patient does not stay there permanently – the aim is to get them back home and live independently.
However, some skilled nursing facilities offer both short-term and long-term care.
While short-term rehab is the last stretch on the road to speedy recovery, nursing home care often implies a more intensive care regime. It's for people needing a higher level of medical and personal care than just rehab therapy.
Fairview Rehab And Nursing Home in Queens NY has doctors, nurses and therapists with experience in dealing with post-surgery, wounds, and other conditions. We offer post-operation care, wound care, IV therapy as well as both in- and outpatient rehabilitation therapies.
Our goal is to safely assist patients' recovery, encourage them, and make them believe they can live independently. Our friendly facility has a great reputation and is ideal for short-term rehab for adults or seniors.
This article contains informational and educational materials and does not replace health or medical advice. For questions or concerns regarding your medical condition or health objectives, speak to a qualified physician or healthcare provider.