Skilled Speech Therapy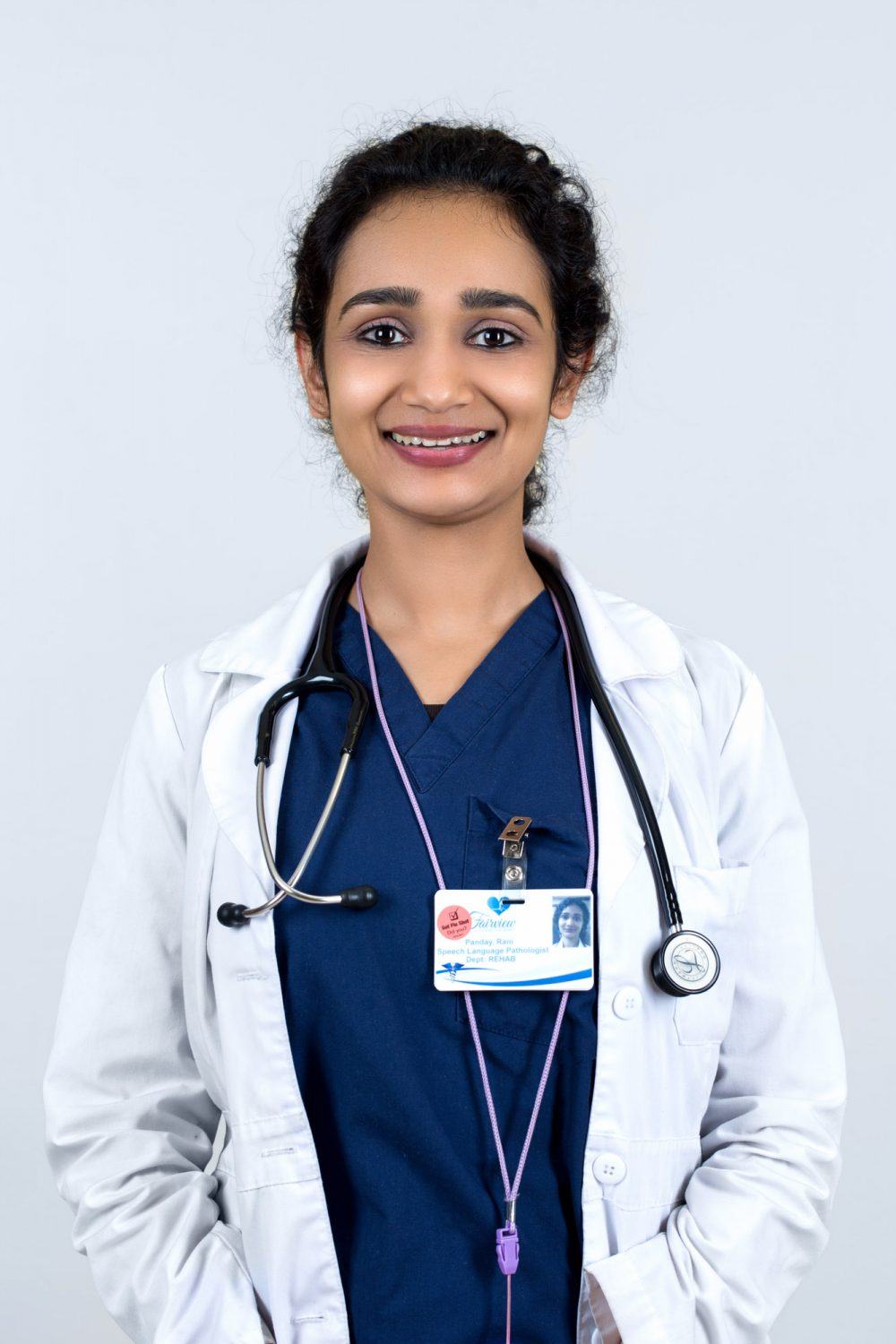 At Fairview Rehab & Nursing Home, we provide speech therapy 5-6 days a week. A speech therapist makes an evaluation when a patient comes in from hospital. We make sure that the diet consistency is safe for the patient. A lot of patients come in with aphasia. So, often the patient needs to receive therapy. Sometimes they don't need therapy. Then we just monitor them. When we think they need therapy, we select them for therapy and that would be highly professional therapy.
By Speech and Language Pathologist Rani Panday
We want them to go back to their baseline functionality and maintain their function. We want to improve their quality of life by giving them the least restricted diet. This usually includes regular textures.
The second thing we do and we do that with our stroke and dementia patients is to assess their speech and cognitive skills. If there are any difficulties with their speech skills, we start our therapy, sometimes to restore function to a certain degree or sometimes to maintain function.
If a patient with dementia has a communication cognitive deficit, we would focus on maintaining what remains of this function. In that case, we don't restore it as it is a neurological-degenerative disease and quite often one cannot restore something, but we can definitely maintain the skills.
In the case of a stroke patient we definitely want to restore his or her previous functionality.
We work together – the whole team is involved in the rehabilitation of these diseases – the doctors, nurses, rehabilitation therapists.
The therapists decide the diet consistency, and the dietician decides the therapeutic part of the diet.
At this facility, we have regular, chopped, ground and pureed meals. Everything that rehab recommends is a recommendation. Ultimately, it is the doctor who does the ordering. We do not order things. We make a recommendation to the doctor because that is like helping him to make an informed decision. We are specialists in what we do and the doctor is the one who ultimately decides.
If you have patients who are on a clear fluid diet, that is usually because there is something going on in their GI. Then a special diet is decided on by the whole team, not only by the doctor, but also by the speech pathologist in terms of the therapeutic art, the dietician should also be the one deciding in terms of the nutritional intake. So, this is how things work. Nothing is really separate.
From a cognitive perspective, it also directly affects the way the patient is treated. For example, if someone comes in with a lot of confusion, with cognitive distress, they might need someone to feed them individually. So, we need to take that into consideration too as opposed to a patient who come in and can independently feed themselves. So, these are the things we should consider and recommend.
This article contains informational and educational materials and does not replace health or medical advice. For questions or concerns regarding your medical condition or health objectives, speak to a qualified physician or healthcare provider.