It was a little hard in the beginning because my muscles were not used to doing anything. They were stiff, but then they loosened up. My blood sugar was very, very low, and they said I had hypoglycemia.
At Fairview I have a guardian, helping me get things together. The aides help me when I need it. Now I can go to the bathroom by myself, I can do certain things by myself. They teach us how to make things by ourselves – and it's fun. The doctors are also good. As for the therapy, well, I walk better with a walker than I do with a cane. I feel alright physically, and I do feel alright mentally. I get three meals a day in here, nothing wrong with that.
The people are fantastic and I have very good friends. I go to all the activities. That keeps me busy. Having dinner together with other residents is helpful. I enjoy jewelry classes very much. I made all these jewelry with Natalie. Isn't that pretty? I love it.
Otherwise, I like the bingo, dominoes, and I like playing cards. And I keep coming back to Fairview.
October 14th, 2017
Interview By Twinlight Studios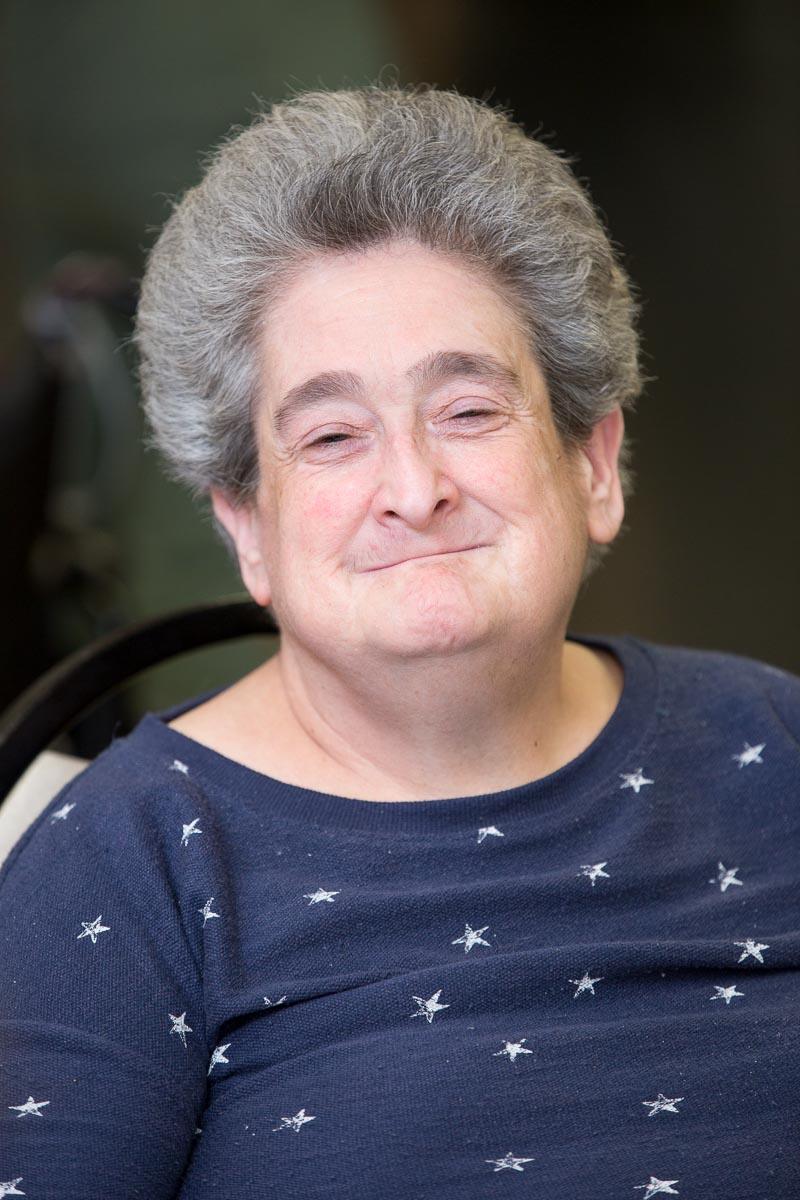 Six Months Later
I feel a lot better. I can walk now. It is like a different life for me now. This is my second stay here now and of course I have improved a lot.
The physical therapy has helped me a lot. They have taught me a lot of things. I have started walking again. It was hard in the beginning, and I had problems with walking. But they were very helpful, and I started getting used to it. It took a lot of practice. I think physical therapy here is great. They worked on my arms and on both legs and did everything possible for me. They have given me a lot of encouragement too. I have a ball to squeeze. I do that several times a day. These therapists are great.
The nurses are great. They take excellent care of you. When I had asthma, they took very great care of that. I had asthma for five years and all of a sudden I got flu and I started wheezing. I heard myself wheezing at night. I told the nurse who was there and I said that I was wheezing. They called the doctor. The doctor examined me. It is good that I did not find myself in hospital again and I started getting better.
The activities are also good for my health. I enjoy the games. I don't want to go into all the details of my personal life, which was difficult, but the activities have helped a lot with my mood too. So, that is my story.
April 5th, 2018