Social Work Services: How Do They Help Rehab Patients
Leaving a loved one in a rehab facility can be nerve-racking, but social work services are there to dispel any worries. They put patients and their family at ease by explaining the care process in detail.
These services organize meetings with doctors, nurses, dieticians, and therapists, and anyone else involved in the patient's care plan. They communicate with all staff members at a home to ensure the patient receives top-notch, personalized care.
Social work services are vital for adult and elderly patients undergoing nursing or rehab. They provide friendly advice and help plan all sorts of care arrangements for patients. For example, they can help plan treatment, assess financial needs, and sort out any admin problems. These services are an important component of the overall package provided by rehab and nursing homes.
Social work services Help Connect The Dots
Social services are all about meeting the needs of the patient and helping them with care arrangements.
Before a patient stays at a facility, social workers will have a meeting with them and their family. Social work services will discuss the specific circumstances and wishes of the patient, ranging from health care needs to dietary requirements.
Social workers conduct an initial screening and care plan meeting, where families can discuss the whole care package. This includes a breakdown of the facility's policies and rules, and procedures such as discharge planning.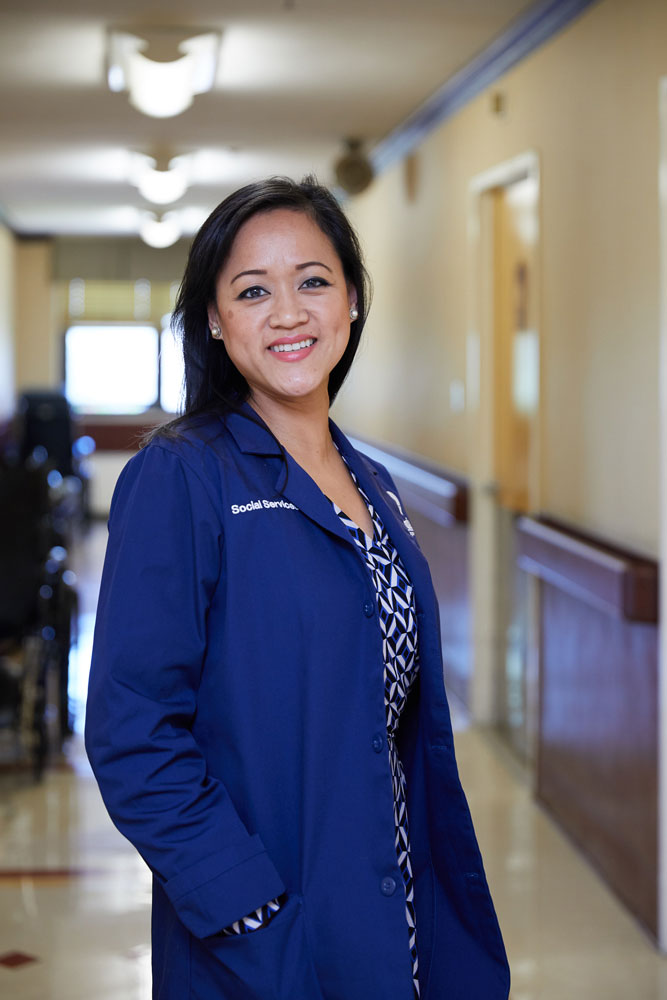 Social workers also provide an important service connecting the dots. They give guidance and advice to help you understand what a patient needs to know about the facility.
In addition, there will also be an initial psycho-social assessment, where staff can understand the patient's cognitive abilities and state of mind. This is an opportunity to assess their level of independence, something that will inform an appropriate care plan.
Later in the process, discharge meetings help patients and their families look at the next steps after discharge.
Social Work Services Are Patient-Family Advocates
They advocate on behalf of patients and family and coordinate an institution's social work services. They do their best to assist patients – also in dealing with any grievances or complaints.
Fairview Rehab and Nursing Home in Queens NY
At Fairview, we know how important it is to have well-functioning social work services. Patients and their families really benefit from our staff going the extra mile to meet their specific care needs.
Formulating a tailored plan ensures that patients feel happy and confident that they are getting the treatment they need.
We make sure every patient has an initial care plan meeting, psychiatric evaluation, psycho-social assessment, and a discharge meeting. Our social workers are experienced, kind and friendly, and are the backbone of our social work services.
We sit down with the patient and their family to discuss the patient's stay at our facility. We usually have this meeting within 14 days of the patient's admission. At this meeting we explain the whole care process, and the regulations of the facility.
Our social work service's job is to ensure that the resident's needs are met in the best way possible.